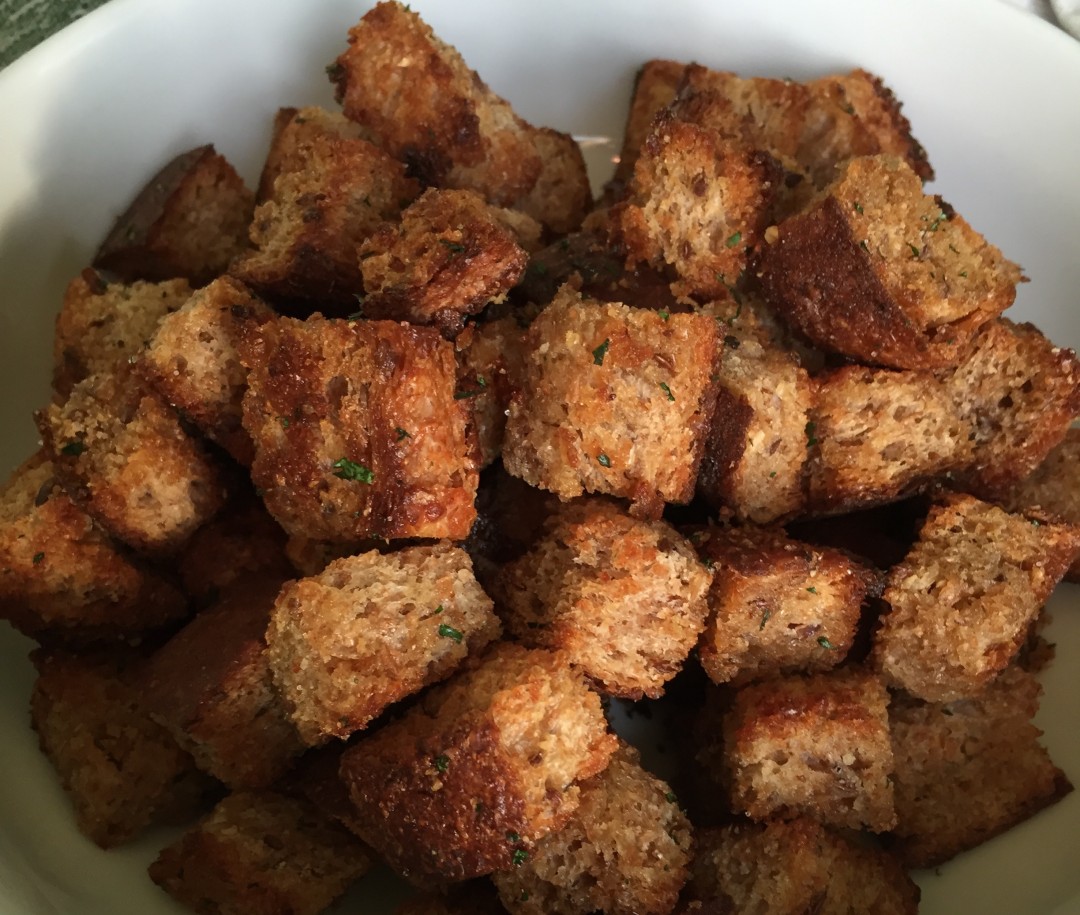 Homemade croutons are ALWAYS better then their packaged counterparts.  Using an artisan whole grain bread adds natural fiber to your diet. Plus, you can avoid the insane amounts of sodium you would find in packaged croutons.  These are great to top a salad, or through a few on your soup too.  These can also easily be used to create a healthier holiday stuffing.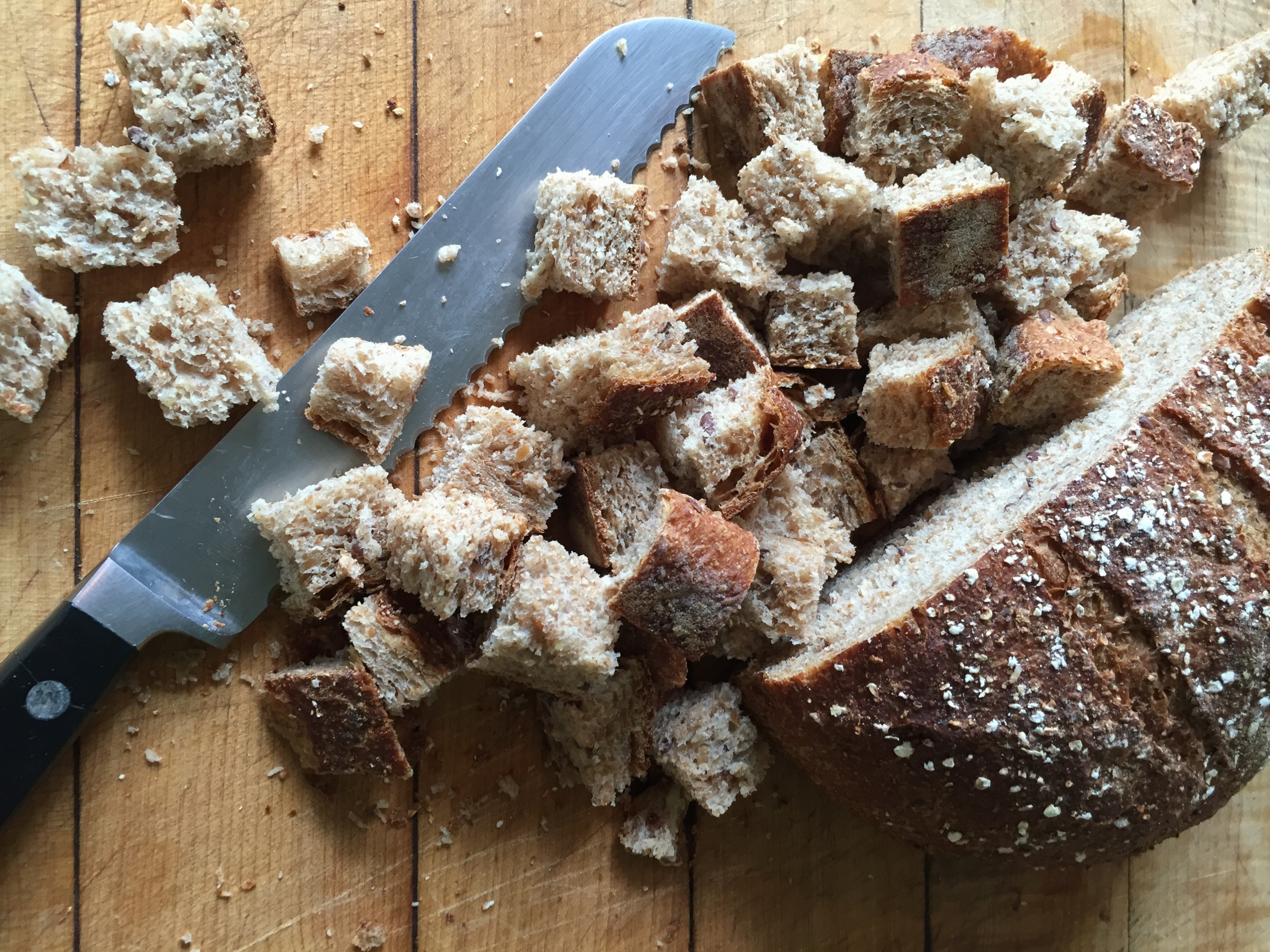 Whole Grain Croutons
Makes about 6 cups (depending on the density of your bread)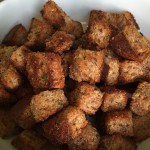 Ingredients
1 lb loaf of whole grain bread, sliced into 1" cubes
1/4 cup Extra virgin olive oil
2 Tbs fresh minced herbs of your choice (parsley, thyme, rosemary, etc.)
ground black pepper
Instructions
Heat oven to 400 deg F
In a large bowl toss bread and olive oil until bread is coated with oil (this is best done by hand so you do not break your bread)
Arrange in a single layer bread on a sheet pan and bake until browned, about 20 minutes
Remove from oven and sprinkle with fresh herbs and ground pepper
Once cooled store in an airtight container or plastic bag.