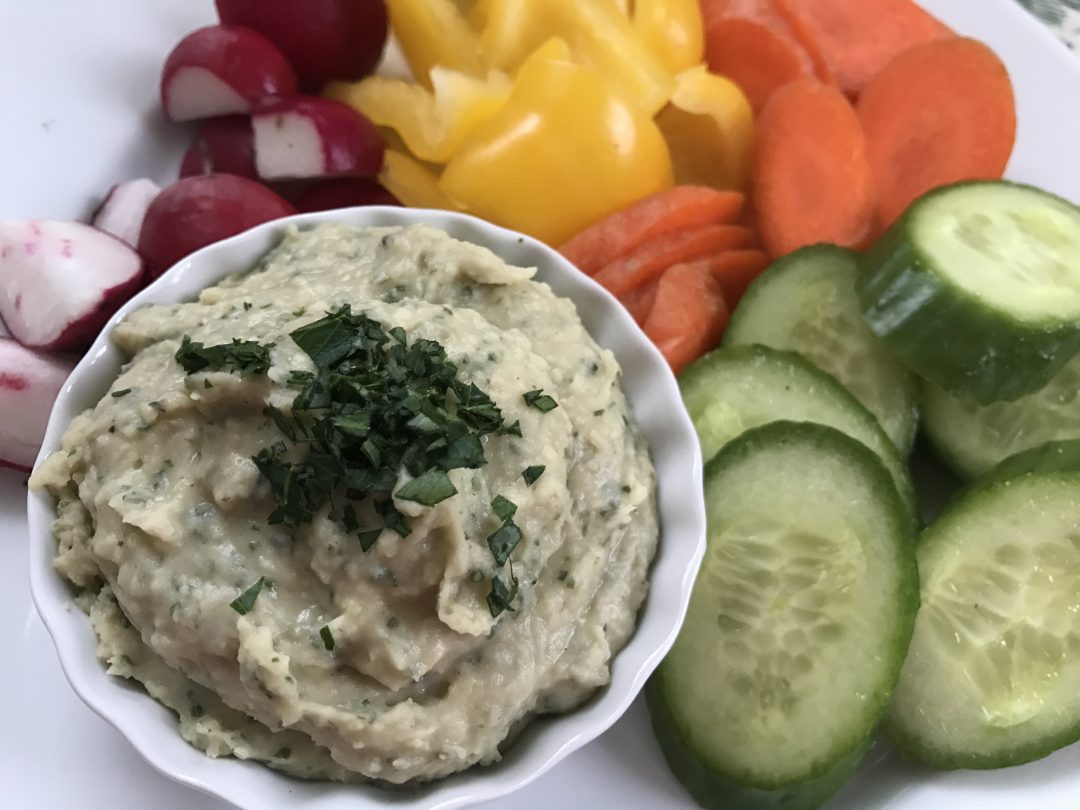 Try this easy hummus recipe for a healthy, high fiber snack. Just 105 calories per serving, and very satisfying with some chopped fresh veggies.
White Bean and Basil Hummus
Makes 12, 2 Tablespoon Servings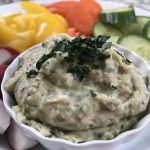 Ingredients
29 oz can low-sodium Cannellini beans, rinsed
1 Lemon, grated rind and juiced
¼ cup Extra-virgin Olive Oil
2 Garlic cloves, roughly chopped
1/2 cup, packed, fresh Basil
Salt and fresh ground Pepper, to taste
Instructions
Using a food processor, combine all the ingredients. Process hummus until smooth.
Serve with raw vegetables and baked pita chips.
NUTRITION (2 Tablespoons Hummus)
Calories: 105 kcal, Total Fat:4.9g, Sat. Fat: 0.7g, Sodium: 60.7mg, Carbs: 10g, Fiber: 3.2g, Protein: 3.2g
Exchanges: 1 starch, 1 fat