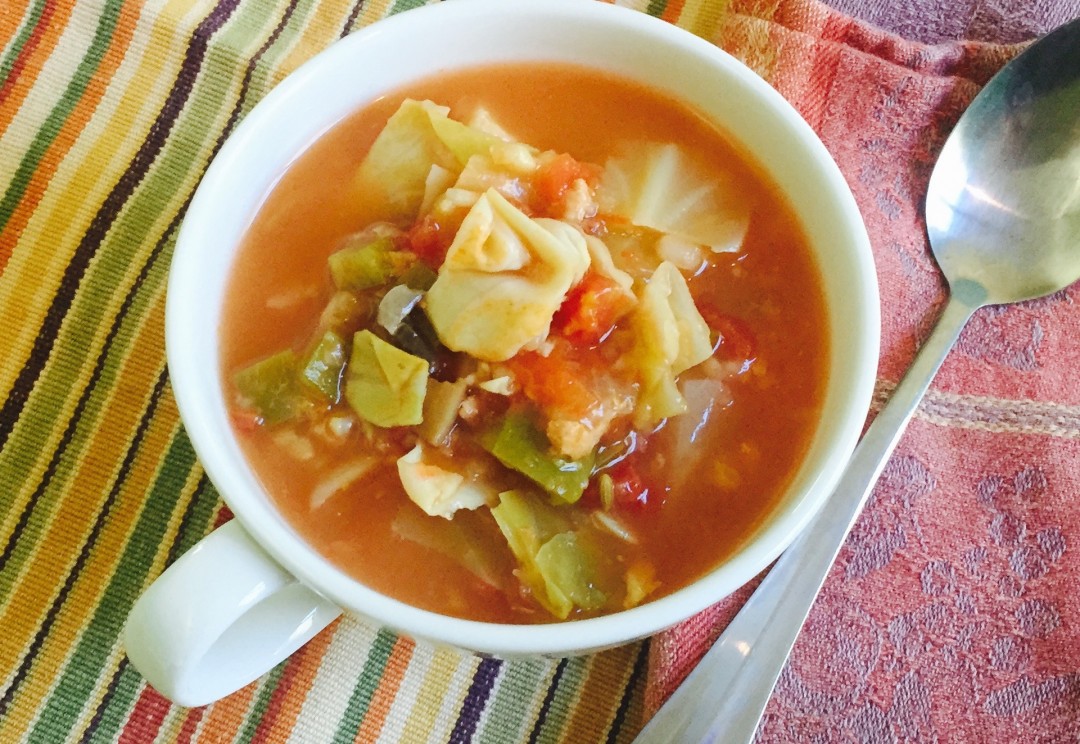 A healthy and easy option to traditional stuffed cabbage with all the flavor! Using ground turkey breast and brown rice is the key. Plus there is only about 70 calories per cup in this hearty fall soup. This recipe makes a large batch and it is great to freeze so you always have a lunch ready-to-go with lots of veggies, lean protein, and a fiber carb.  Also gluten free.
Unstuffed Cabbage Soup
Makes 7 quarts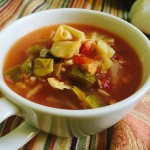 Ingredients
2 Tbs Extra virgin olive oil
20 oz package of Ground Turkey Breast *see note
1 large Yellow onion, chopped
4 cloves garlic, minced
1 cup short grain brown rice, uncooked.
½ tsp Red pepper flakes, or more if you like spicy
½ tsp Fennel seeds, crushed in your hand
1 Green bell pepper, chopped
1 10oz package Baby Bella mushrooms, sliced
2 28oz cans Diced tomatoes (no salt added)
2 quarts chicken or vegetable stock
½ head of Green Cabbage, chopped
1 medium Zucchini, chopped
2 Bay leaves
Salt and Pepper
Instructions
In a large stockpot heat olive oil on medium heat and add ground turkey. Cook turkey through, about 5 minutes.
Add onion, garlic, rice, pepper flakes and fennel. Cook until onions are translucent, about 5 minutes.
Add bell pepper and mushrooms and cook additional 5 minutes.
Add tomatoes, stock, cabbage, zucchini, and bay leaves to pot.
Add additional water if needed to just cover vegetables
Cover, raise heat and bring to a boil. Reduce to a simmer and cook until all vegetables and rice is tender, about 20-30 minutes more.
Salt and pepper to taste.
Nutrition (2 cup portion)
Calories: 143 kcal, Total Fat: 2.9g, Sat. Fat: .3g, Sodium: 57mg, Carb.: 18.8g Fiber: 3.2g, Sugars: 4.7g, Protein: 12.7g
Exchanges: 1.25 Starch, 2 Meat, 0.5 Fat
*Make sure to choose ground turkey breast for the leanest protein, "lean" ground turkey is not always the best option as it may have more saturated fat.