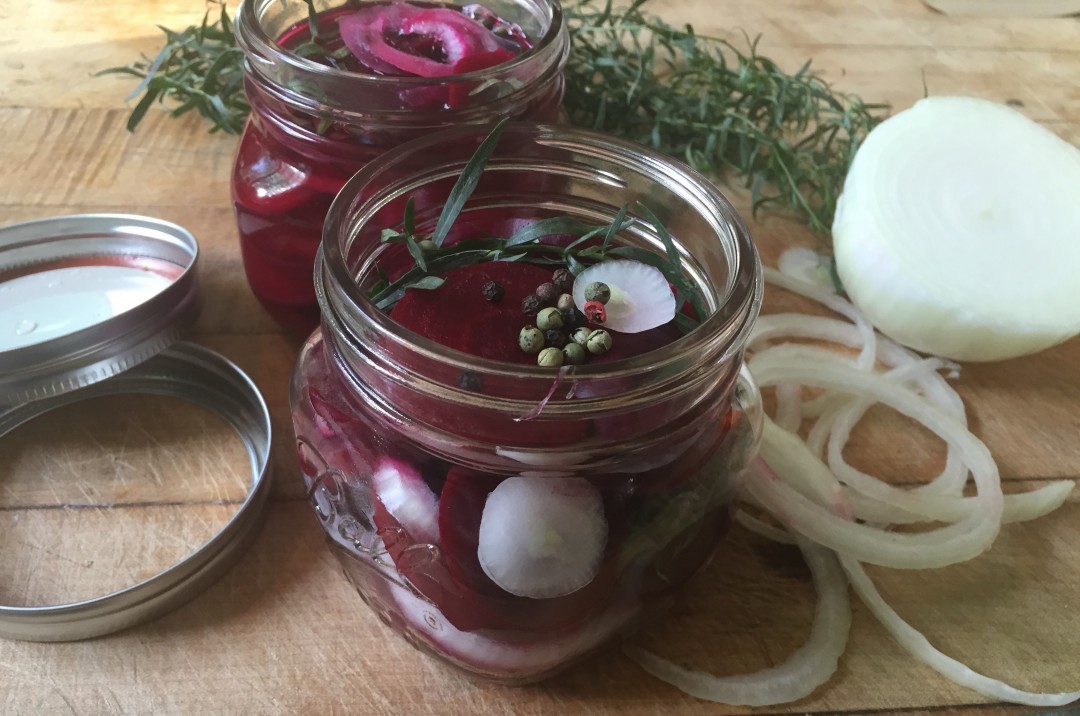 Beets are usually available at the farmers market throughout the season. They are full of nutrition and very good when pickled with your favorite herbs. Wonderful when adding them to your salad and especially good with a local goat's cheese. These are very easy to make in a small batch or multiplied when you have a large harvest, then you can enjoy them year round. Give it a try!
Tarragon Pickled Beets
Makes 2 pints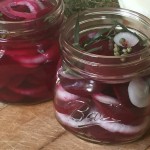 Ingredients
2 pounds fresh Beets
½ medium Yellow Onion, thinly sliced into rings
1 ½ cup white Vinegar
½ cup granulated Sugar
1 cup water
½ tsp Peppercorns, divided
2 sprigs fresh Tarragon
Instructions
Cut greens from fresh beets leaving 2" of stems to prevent bleeding.
Cook beets in boiling water until tender, 20-40 minutes depending on size of beets.
Cool and peel beets, then slice in 1/4 " rounds
Prepare brine in a small saucepan: Heat vinegar, water, and sugar until sugar is melted
In sterilized pint jars layer beets and sliced onion.
Add tarragon sprig and ¼ tsp peppercorns to each jar.
Cover beets and onions with hot brine, leaving ½ inch headspace.
Process in boiling water bath for 10 minutes *see note
Allow to cool overnight on the counter, if any seals do not close place those in the refrigerator. Adjust loosened jar rings.
Store sealed jars in cool, dry place.
Wait at least 6 weeks before opening so flavors can develop.
Notes
New to pickling or water bath processing? Check out this link for some of the safety basics: