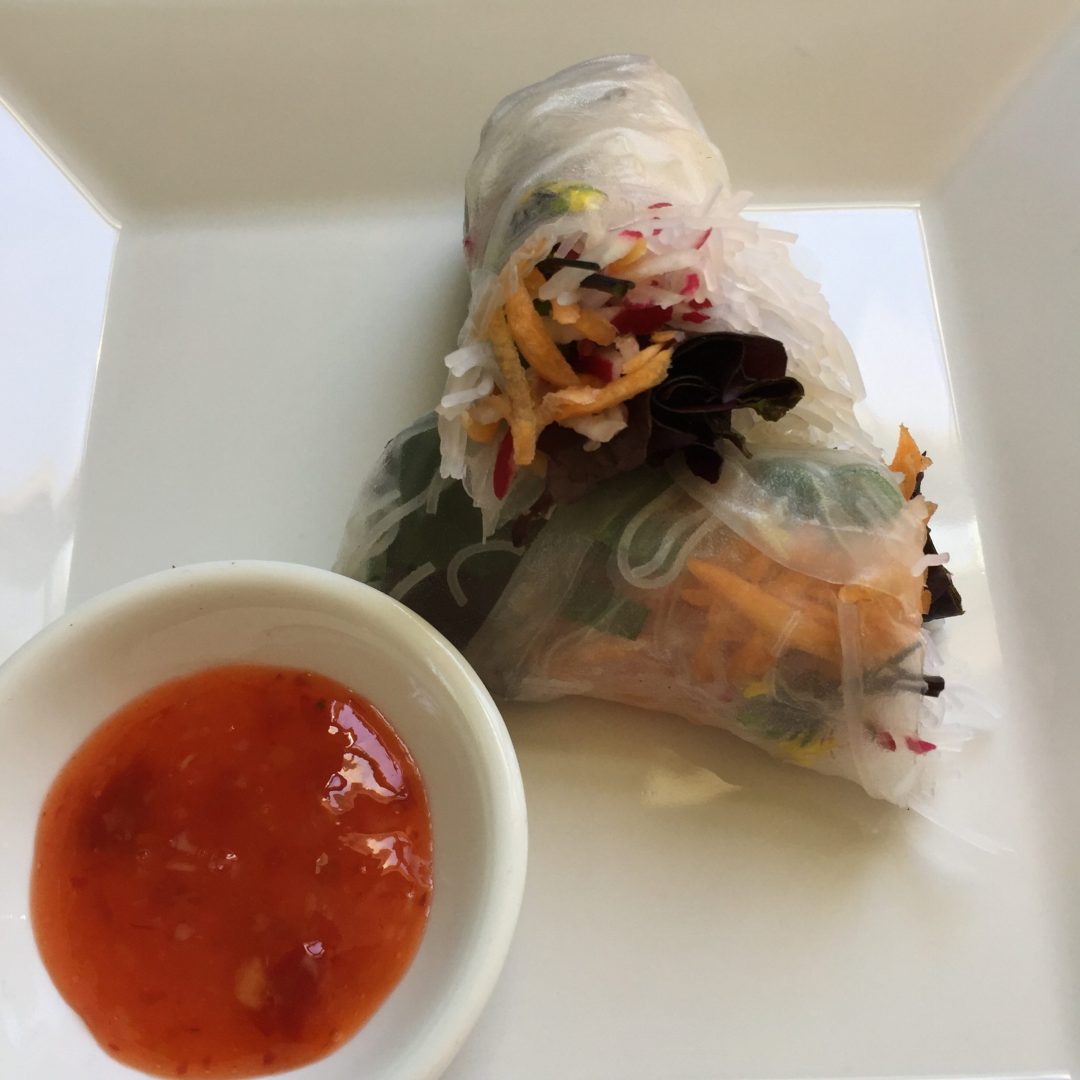 This is a light and refreshing starter for a summer party. They are also very fun to make with a group of kids! There is no better way to get children to try new things then to involve them in the preparation process. Definitely worth a try! You can really use any combination of vegetables; this is most of what we had in the farmers market this week, but feel free to experiment. You can also use crab, pork, or even tofu instead of the shrimp. Oh, and its gluten-free too.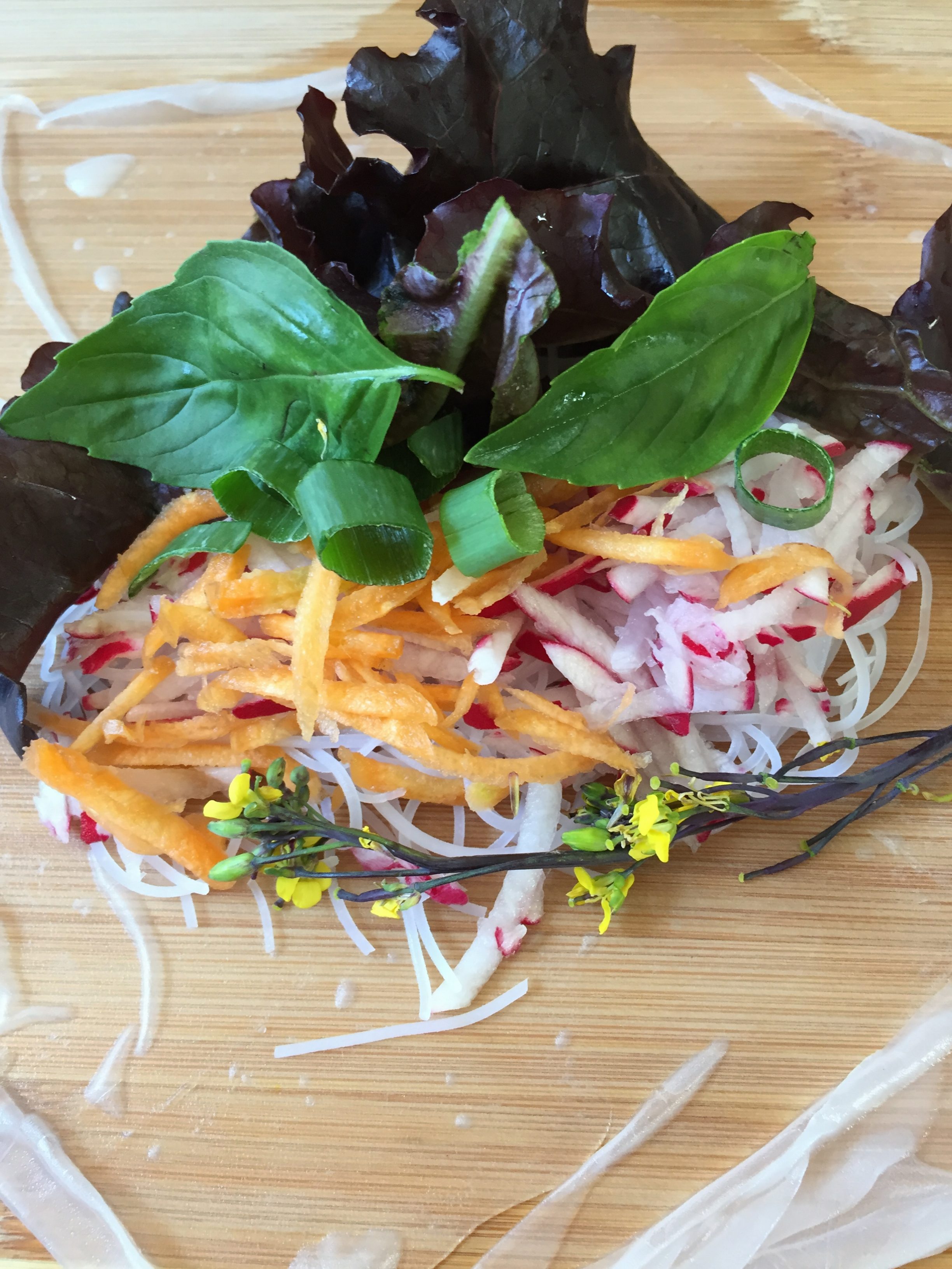 See below for a note about some of the ingredients
Summer Rolls
Makes 12 Rolls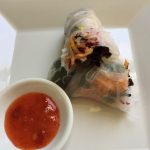 Ingredients
12 rice paper rounds
6 red leaf leaves lettuce, washed and torn
2 cups cooked rice vermicelli (rice sticks), cooked according to package directions
2 Tbs rice vinegar
1 cup shredded carrots
1 cup shredded radish
1 cup shredded cucumber
1 cup spring onion, green tops, finely chopped
Fresh mint leaves
Fresh basil leaves
Optional: 24 medium cooked shrimp, halved lengthwise
Dipping Sauce:
Sweet Chili Sauce and/or
Peanut Sauce
Instructions
Prepare rice sticks per package directions, cool by running under cold water, drain well and toss with rice vinegar.
In a large bowl: dip rice rounds in water and allow to stand for 1 minute. Lay the wrapper on a plate or damp board.
In the center of the wrapper place some lettuce, noodles, herbs, vegetables and shrimp, if desired.
Fold over bottom, then sides. Roll tightly
Cut in half, and then serve with dipping sauce
Nutrition
For 1 roll (with shrimp) Calories: 67, Total Fat: 0.4g, Sat. Fat: 0g, Sodium: 453.3mg, Carb: 11.8g, Fiber: 0.4g, Sugars: 1.1g, Protein: 3.4g
If you need some help with your rolling technique you can check out This Video
Rice Sticks (Vermicelli) is relatively easy to find in the international section of your grocery store. The wrappers may be a little more difficult to find, if you don't have an Asian grocery near you they are easily found on Amazon.