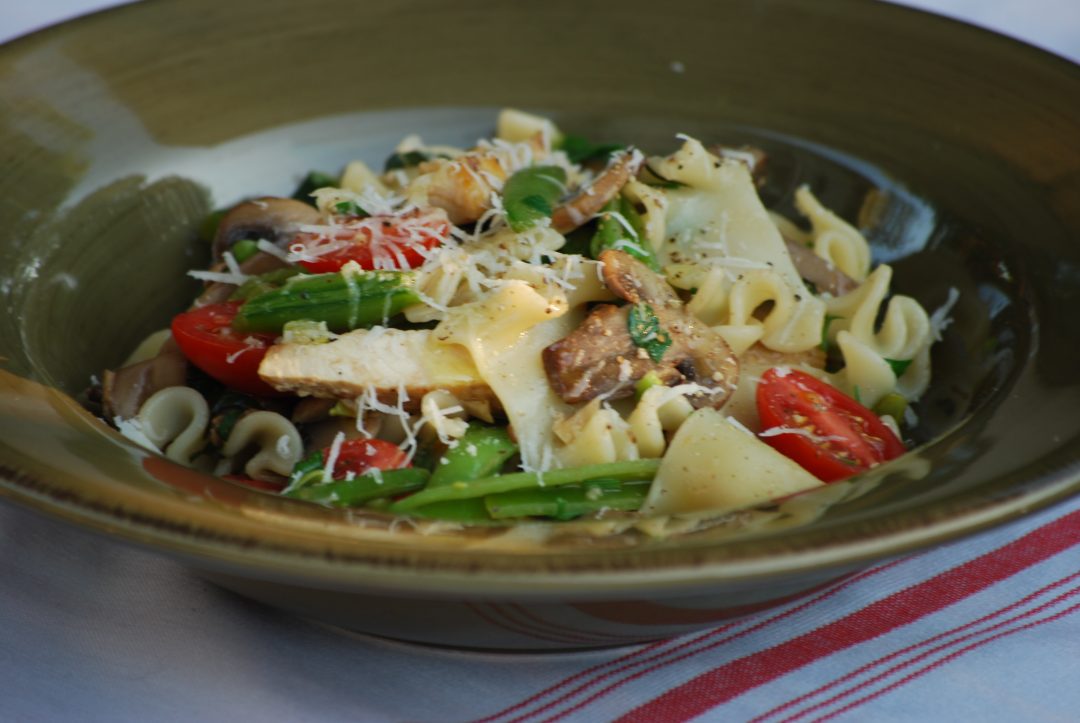 Healthy dinner in 15 minutes! Vegetables and Chicken with Pasta, instead of Pasta with…. In my efforts to remember The Plate myself I fixed up this super-quick supper with fresh snap peas (locally in season right now!), mushrooms, tomatoes, herbs, then pre-cooked chicken and a bit of pasta (1/4 of the plate). This is a great use of your Ready-Set-Go pre-cooked chicken!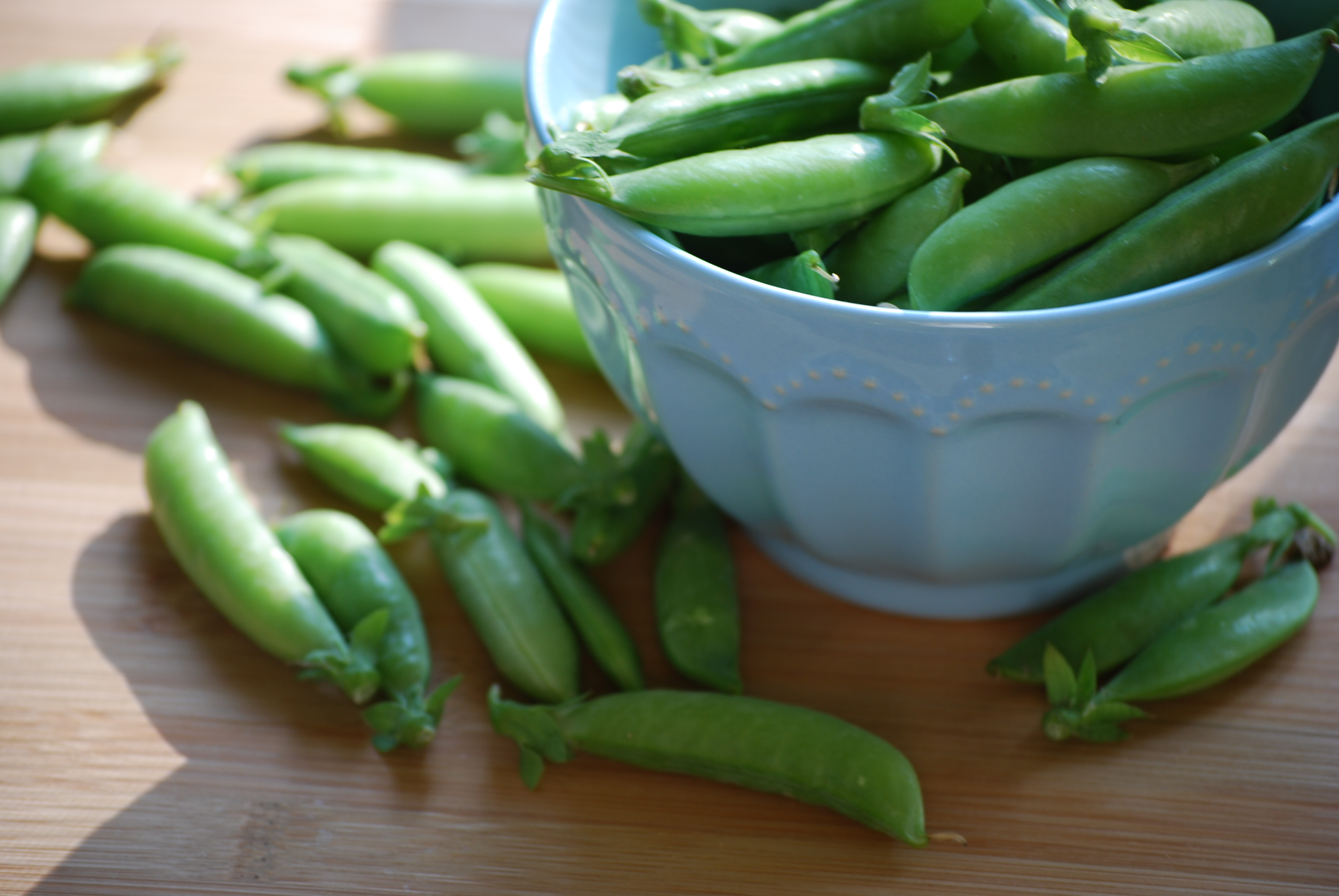 Snap Peas, Chicken, and Mushroom Pasta
Serves 4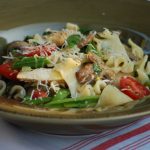 Ingredients
8 oz dry Pasta noodles
4 Tbs Extra Virgin Olive Oil
2 cloves Garlic, minced
8 oz Mushrooms of your choice, sliced
¼ cup dry White Wine
2 cups Snap peas, halved lengthwise
12 oz pre-cooked Chicken Breast (grilled or baked), sliced
2 cups grape or cherry Tomatoes, halved
¼ cup Fresh Herbs, minced (Basil, Parsley, Oregano, Chives, etc.)
¼ cup Grated Parmesan Cheese
Fresh ground Pepper to taste
Instructions
Cook Pasta per package directions, retain ½ cup pasta water
In a large skillet heat oil on med-high heat, add garlic and cook 1 minute
Add mushrooms and cook down, about 2 minutes
Pour wine into skillet and simmer 2 minutes
Add Peas, Pasta water, and Chicken, cook 2 minutes more to heat through
Remove from heat; add remaining ingredients, toss and serve.
Nutrition
Per Serving (1/4 of recipe)
Calories: 470, Total Fat: 13.6g, Sat. Fat: 3.4g, Sodium: 319.8mg, Carbs: 50.4g, Fiber: 4.5g, Sugars: 5.9g, Protein: 38.7g