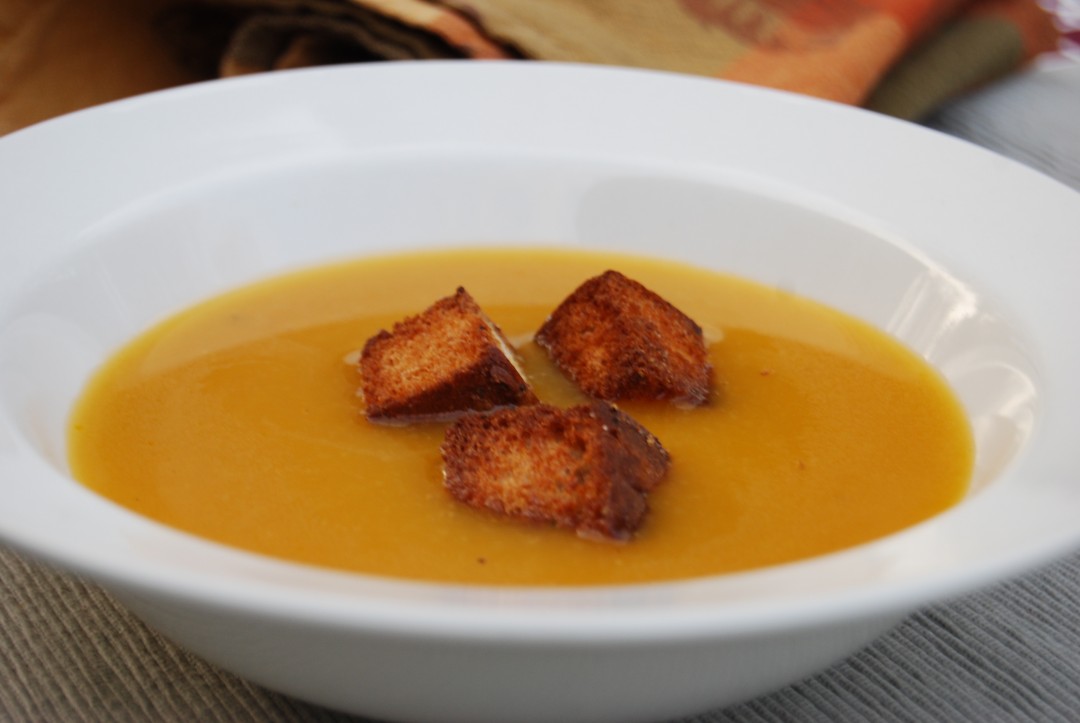 What makes you think more about fall then pumpkins? There is no reason for them to only be decorations, why not make a soup after the trick-or-treaters have gone? Pumpkins are full of nutritional benefits including vitamin A carotenoids, fiber, and minerals. This is a delicious savory soup for a cool fall evening. Toast up some multigrain croutons to top it off.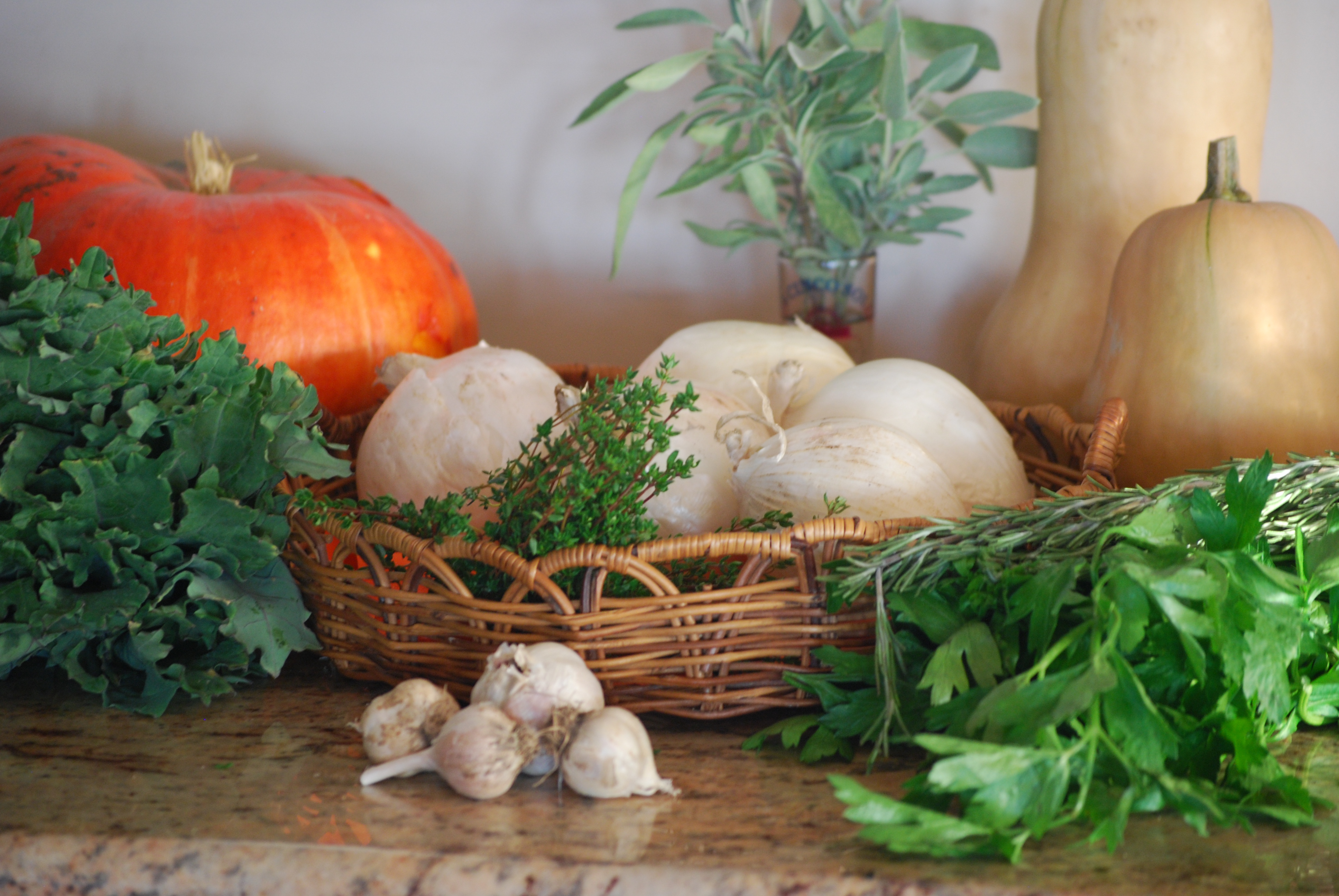 Savory Pumpkin Sage Soup
Makes 8 servings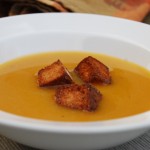 Ingredients
4 lbs Pumpkin (Cinderella, Cheese, or Sugar)
2 Tbs Extra virgin Olive Oil
2 White or Spanish Onions, roughly chopped
4 cloves Garlic, roughly chopped
2 quarts Vegetable Stock
Bouquet Garni with several Sage Leaves, stalks, Parsley leaves and stalks *see note.
8 Fresh Sage leaves, finely chopped
¼ cup Fresh Parsley, finely chopped
Fresh Ground Pepper
Instructions
Heat oven to 350 deg F
Half pumpkin, remove seeded center, place face-down on a sheet pan and bake 30-45 minutes, or until tender. Remove from oven and cool.
In a large stockpot heat olive oil on medium-low heat and add onions, and garlic.
Cook until onions are translucent, about 5 minutes.
Add stock and bouquet garni.
Cover, raise heat and bring to a boil. Reduce to a simmer and cook 20 minutes.
Remove bouquet garni from stock.
Scoop roasted pumpkin from its skin and add to the soup.
Puree soup with an emersion blender (or in batches in a counter-top blender and return to stock pot).
Add chopped herbs and ground pepper to taste.
Serve with multi-grain croutons.
Notes
Need to know how to make a Bouquet Garni? Check out This Link
This soup also freezes well.