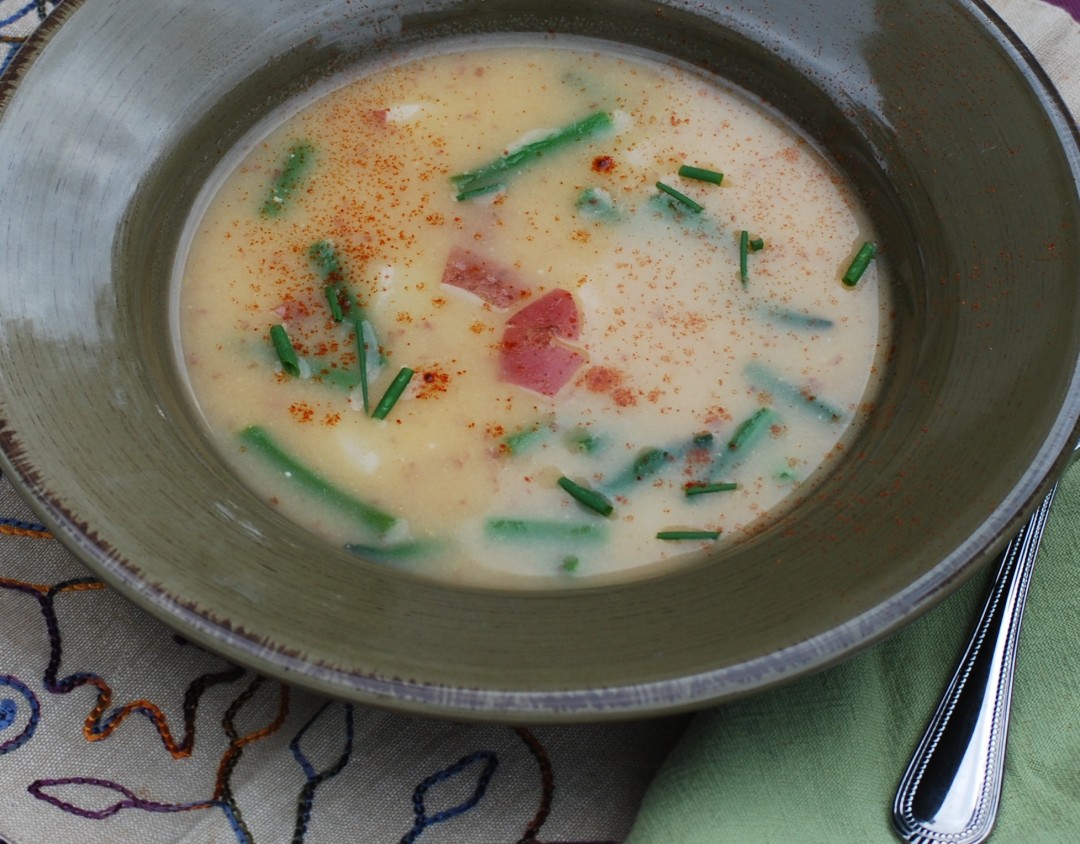 This soup is very reminiscent of one my grandma used to make. She always added green beans to her potato soup and also diced potatoes at the end so you still had something to bite into. I changed it up a bit by not peeling the potatoes (I don't usually peel – lots of fiber and nutrition there). I also swapped the sour cream out for fat-free Greek yogurt, an easy substitution that makes it so much healthier. Be sure to temper your yogurt so it doesn't separate (see notes for a how-to). Unlike many of the other soups I make this one doesn't freeze well – so eat up!
Red Potato and Leek Soup
Serves 6-8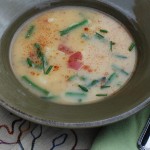 Ingredients
2-½ lbs Red Potatoes
2 Tbs Extra virgin olive oil
1 bunch Leeks, cleaned – white and light green parts chopped
2 cloves garlic, minced
2 quarts low-sodium chicken or vegetable stock
½ lb Green beans, cut into ½" pieces
6oz container Fat-free Plain Greek Yogurt
2 Tbs fresh Chives, snipped
½ tsp Hungarian paprika
Salt and White Pepper to taste
Instructions
Scrub potatoes without peeling. Dice 2 cups of potatoes and reserve in water so they don't brown.
Roughly chop remaining potatoes.
In a large stockpot heat olive oil on medium-low heat. Add leeks, garlic, and paprika.
Cook off the leeks without browning, about 5 minutes.
Add roughly chopped potato and stock to pot (still reserving diced potatoes).
Cover, raise heat and bring to a boil. Reduce to a simmer and cook until potatoes are tender, about 20 minutes.
Puree soup with an emersion blender (or in batches in a counter-top blender and return to stock pot).
Add diced potatoes pureed soup, cook 10 minutes or until tender.
Add green beans, cook green beans are just tender.
Temper and stir in yogurt (see note). Heat through until hot.
Add salt and white pepper to taste.
Serve topped with snipped chives and a sprinkle of paprika.