If you haven't tried red lentil soup then you should. This recipe is adapted to include one of my favorite fall vegetables: sweet potatoes! Lentils are a great source of fiber, folate and other B-vitamins, as well as iron and protein. We all should make a conscious effort to include the mighty lentil in our diets. I was lucky enough to have access to fresh turmeric from Mar-gene Farms, which added to the ginger and spices gives this soup has a distinct Indian feel. It is a heart warming – heart healthy dish!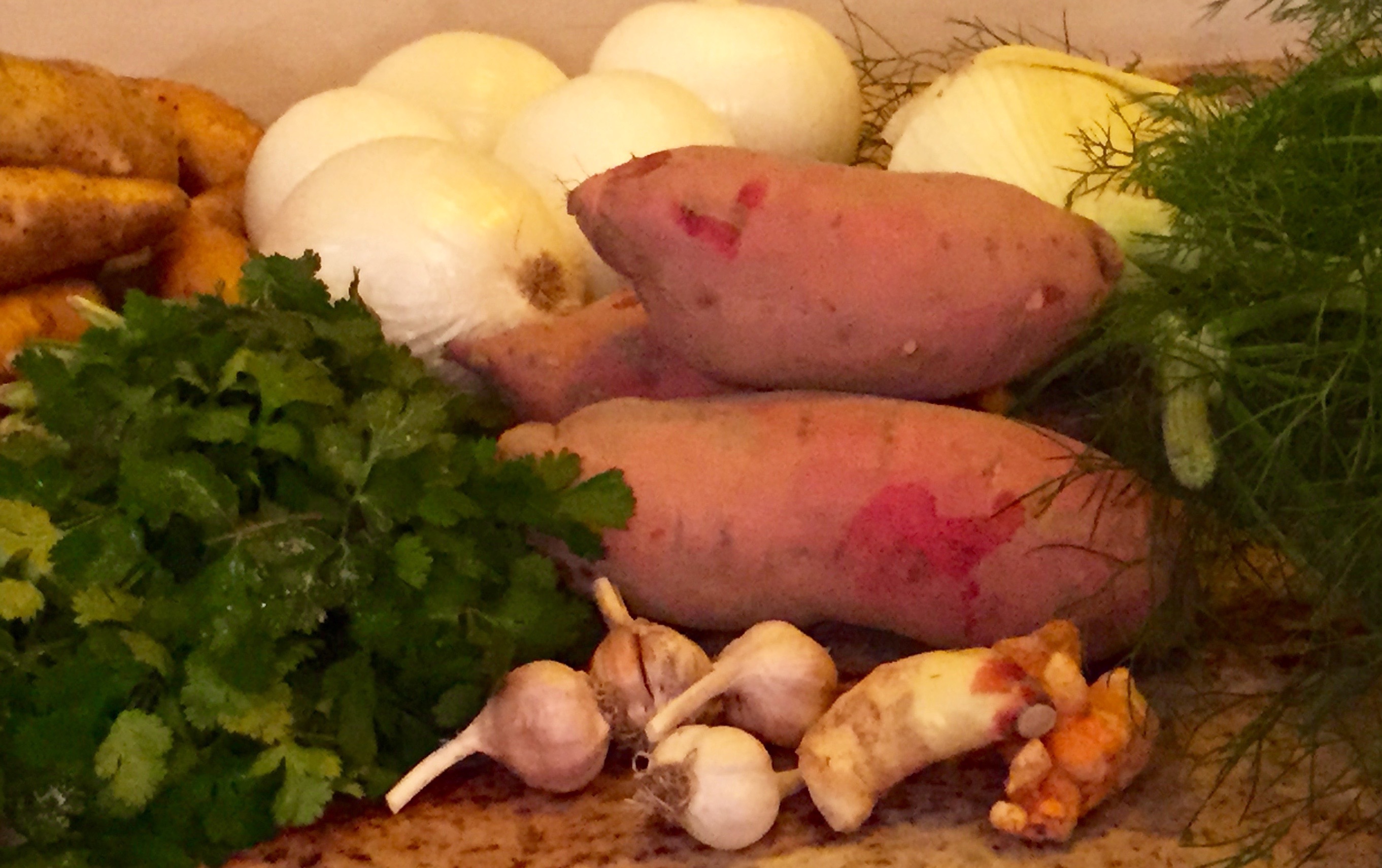 Red Lentil and Sweet Potato Soup
Makes 8-10 Servings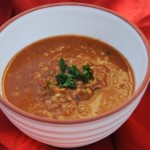 Ingredients
2 Tbs Extra virgin olive oil
1 Tbs Cumin powder
½ tsp Cayenne powder, or less to taste
1 medium Yellow onion, finely chopped
2 cloves Garlic, minced
1" piece fresh Ginger, grated
1" piece fresh Turmeric, grated –or- 1 tsp turmeric powder
2 quarts low-sodium Vegetable stock
14.5 oz can of petite-diced tomatoes (no-salt added)
2 cups water
2 Sweet potatoes, peeled and cut into ½" dice
16oz bag of dry Red Lentils
½ cup fresh Cilantro, finely chopped
Salt and fresh ground Pepper to taste
Instructions
In a large stockpot heat olive oil on medium-low heat.
Add cumin and cayenne and "toast' the spices for 2-3 minutes.
Add onion, garlic, ginger, and turmeric. Sauté without browning, about 5 minutes.
Add stock, tomatoes, water, lentils, and sweet potatoes to pot.
Cover, raise heat and bring to a boil. Reduce to a simmer and cook until sweet potatoes and lentils are tender, about 20-30 minutes.
Stir in cilantro.
Salt and pepper to taste then serve.