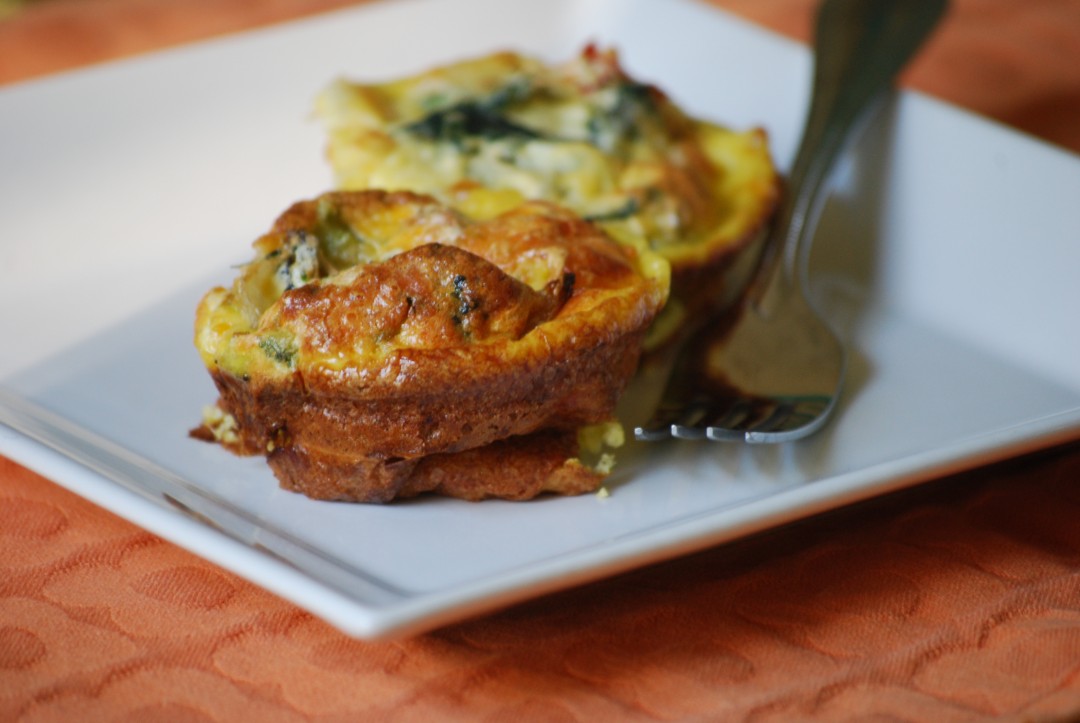 Too many times we all skip breakfast, this recipe is a great make-ahead solution! You can add any combination of low-fat cheese and vegetables to this base mix. They are kid friendly too! Make these ahead and pop in the microwave for a quick on-the go solution. You can also freeze these for up to a month, and then you should not have to succumb to the drive-thru. Throw one on a light whole-wheat English muffin or wrap for a homemade breakfast sandwich.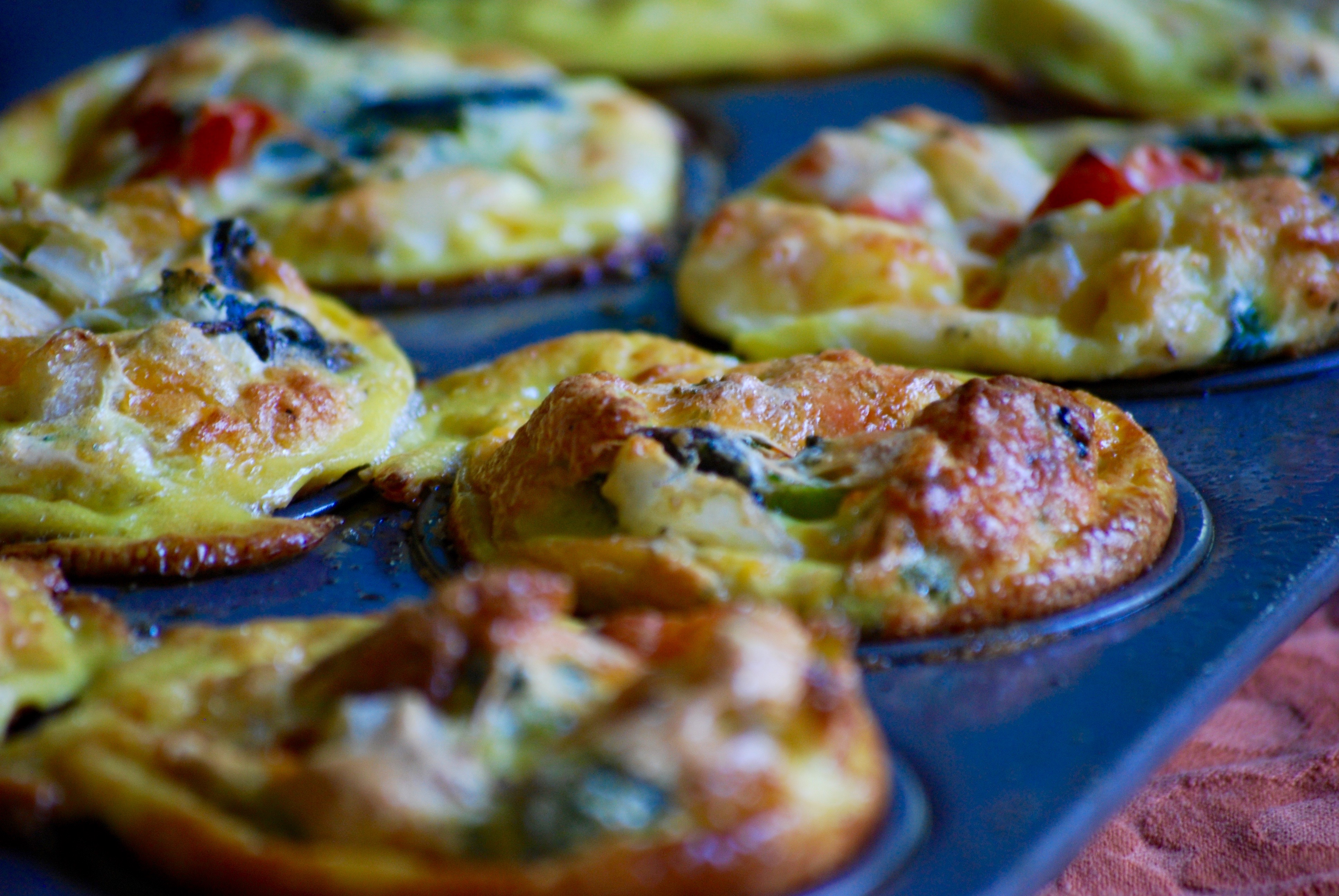 Muffin Tin Frittatas
Makes 12 muffin-sized frittatas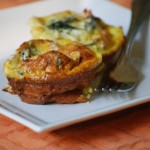 Ingredients
Egg Base
8 Large Eggs
½ cup Milk (almond or soy milk is fine too)
Filling Ideas
You will need about 1 cup of sautéed vegetables and 1 cup of reduced fat cheese.
Broccoli, Mushrooms, Reduced-fat shredded Cheddar
Spinach, Onion, Feta cheese
Zucchini, Tomatoes, Mozzarella
Kale, Leeks, Ricotta
Or any combination of your favorites
You also need
Organic canola cooking spray
Ground fresh pepper and salt to taste
Instructions
Heat oven to 375 deg F
Make egg base by beating eggs and milk
Generously spray a muffin tin with organic canola spray
Sauté vegetables until tender, cook-off any liquid – you want this to be quite dry.
Divide your vegetable filling between the 12 muffin cups, then do the same with the cheese
Add egg and milk mixture to the cups leaving at least ¼ inch space at the top of each muffin cup.
Bake for 20-25 minutes until just set
Cool 5 minutes, then serve -or- cool 15 minutes, then refrigerate or freeze