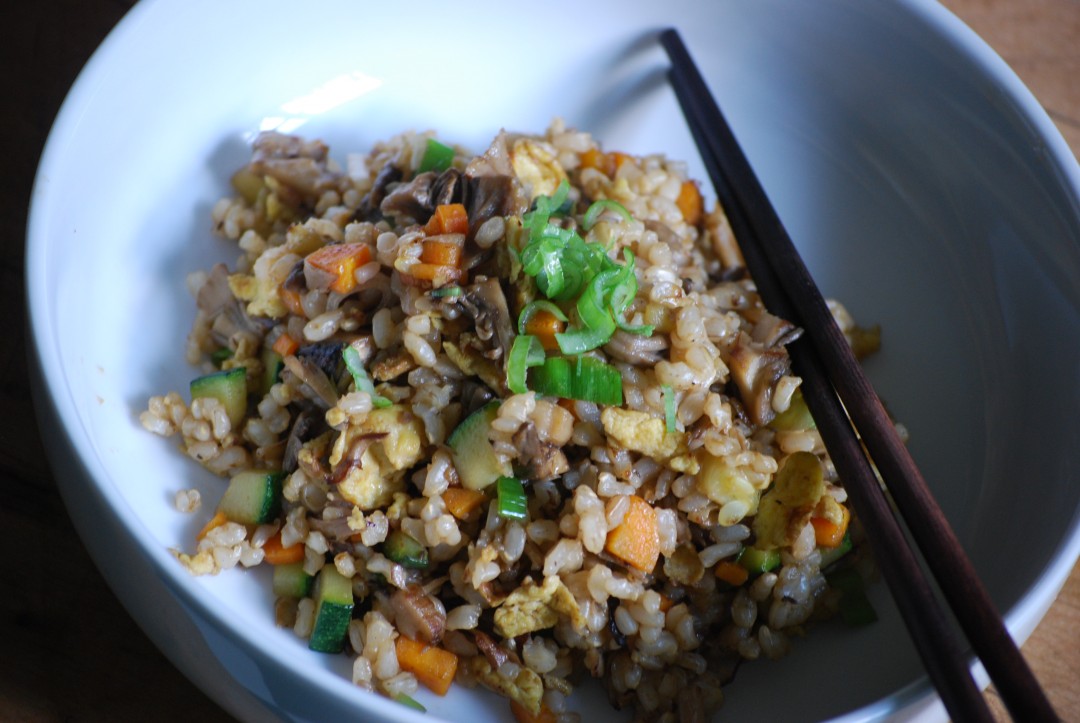 Once again a recipe is born at the farmers market. Not only the delicate maitake mushrooms, but also a beautiful pink fresh ginger root! Super easy to create a stir-fry from these beginnings – using brown rice, of course. I prefer the short grain version that has a nutty flavor and better texture for this purpose. This is a 20 minute recipe if you have your pot of rice ready. Thinking of a Meatless Monday.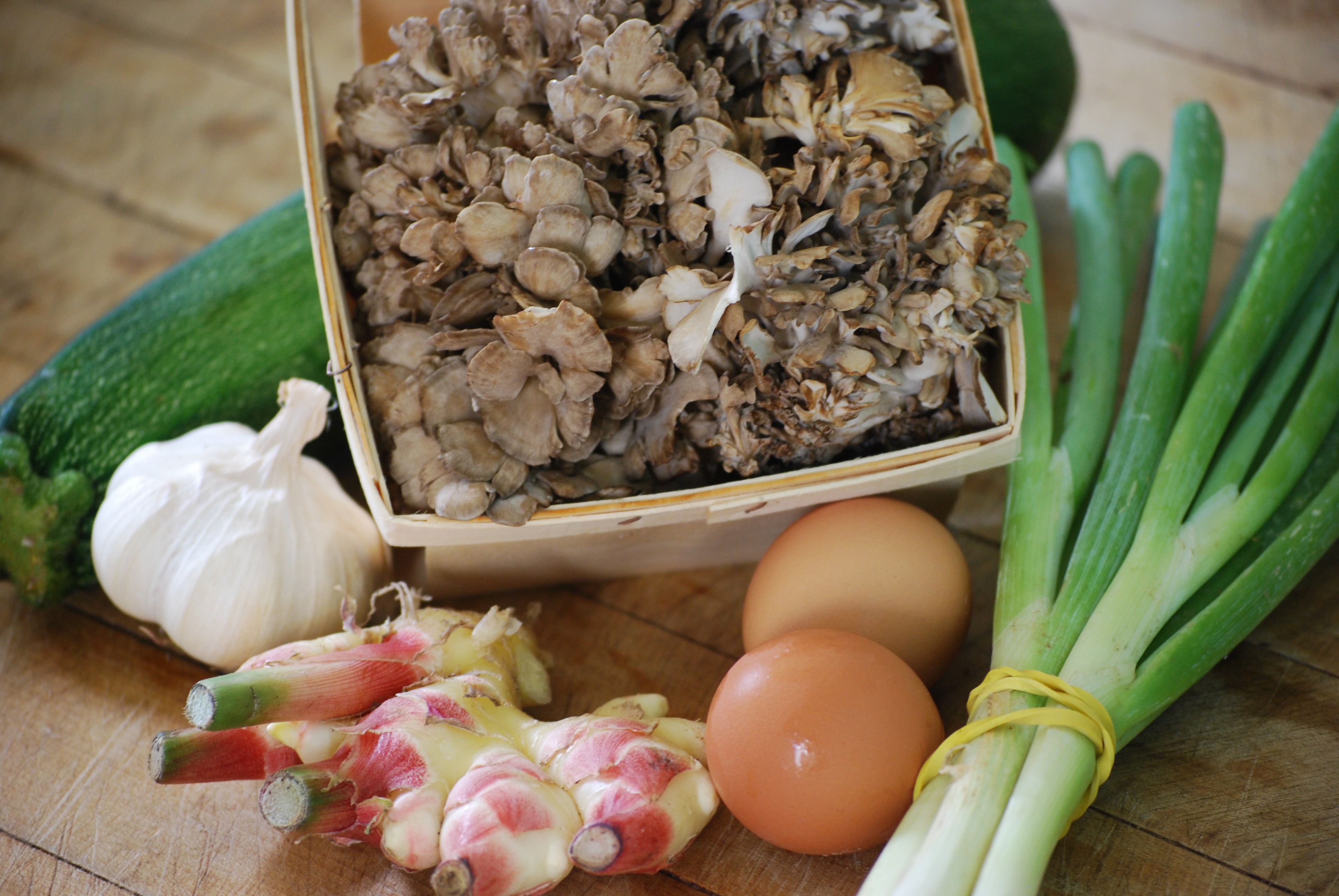 Maitake Mushroom Fried Rice
Makes 4 servings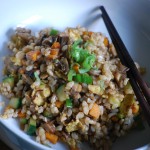 Ingredients
¼ cup Canola Oil, divided
2 large Eggs, scrambled
1 clove Garlic
1 tsp Ginger, grated
½ lb Maitake Mushrooms, chopped
4 Scallions, chopped – whites and greens separated
1 Carrot, finely chopped
1 medium Zucchini, finely chopped
2 cups cooked Short-grain Brown rice
¼ cup water
2 Tbs low-sodium Soy Sauce (or Tamari)
1 tsp Sesame Oil
Instructions
In a wok or large skillet heat 2 Tbs of the oil on med-high heat.
Scramble the eggs in the hot oil, remove and reserve.
Heat remaining oil on high heat.
Stir-fry garlic, ginger, mushrooms, scallion whites, carrots, and zucchini until vegetables are tender, about 8 minutes.
Add scallion greens, rice, water, soy sauce, and sesame oil.
Stir-fry until rice is heated through, about 4 additional minutes.
Serve immediately.