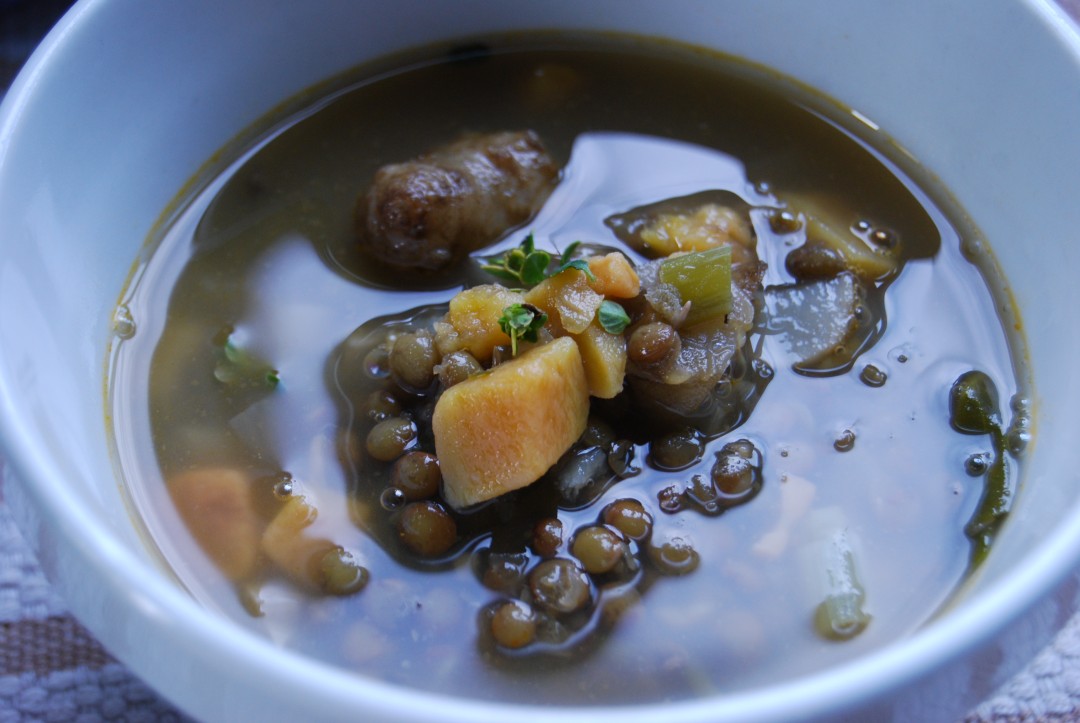 Here's another spin on a healthy high-fiber lentil soup. Sunchokes (Jerusalem artichokes) are added with sweet potatoes, lemon, and scallions to an earthy French lentil soup. Checkout the bulk bins in your local natural grocery for something you have never tried before, like French lentils or another interesting grain so you can work toward meeting your daily fiber goal.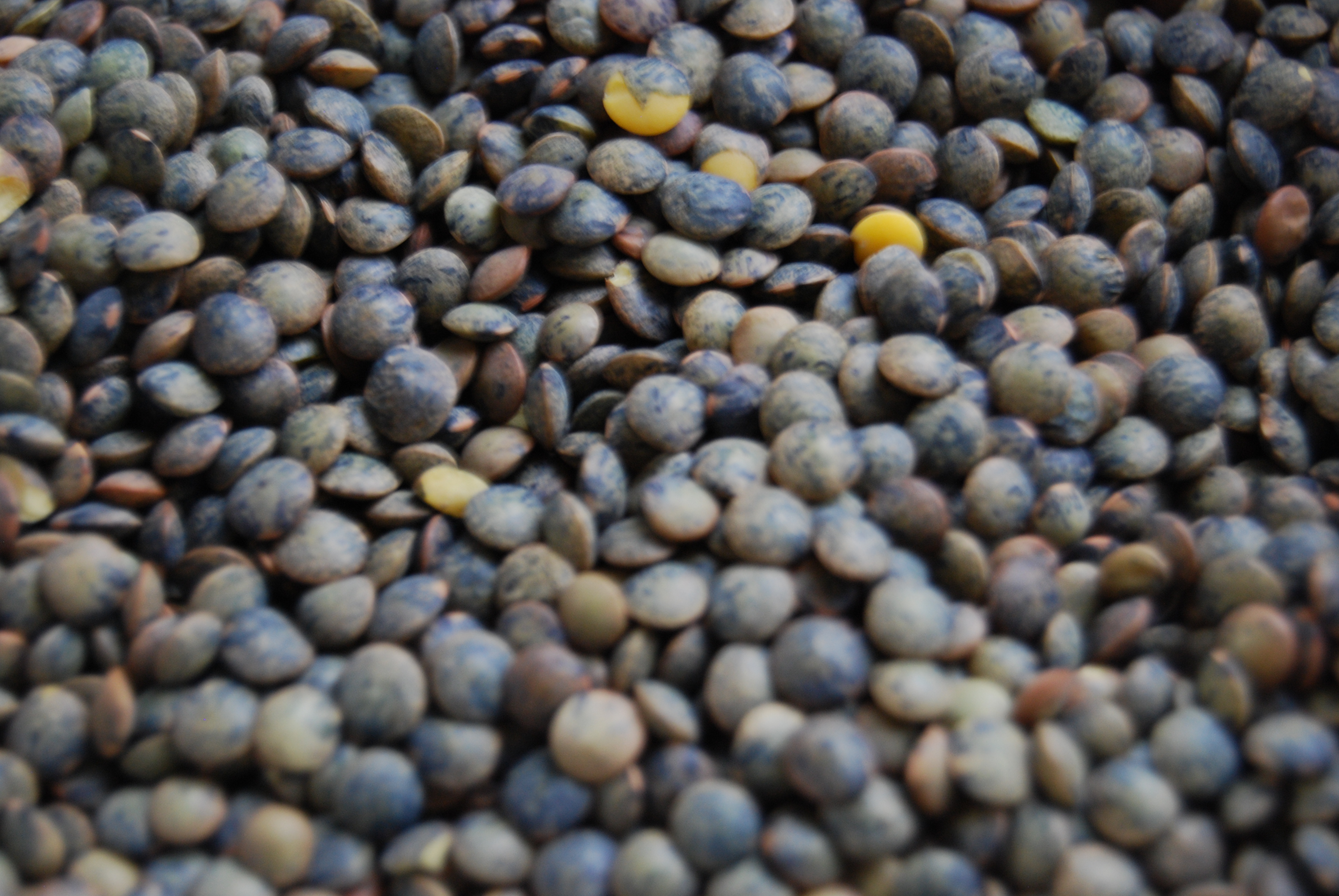 Lentil Soup with Sunchokes and Sweet Potatoes
Makes 8-10 servings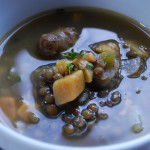 Ingredients
2 Tbs Extra virgin olive oil
1 Yellow onion, finely chopped
2 cloves garlic, minced
1 cup Celery hearts, including leaves, chopped
1 large Sweet potato, finely diced
½ pound Sunchokes, diced
1 sprig fresh Thyme
½ tsp Cumin powder
Grated rind of 1 Lemon
3 quarts chicken or vegetable stock (low-sodium)
1-½ cup French green lentils, dry
4 cups baby Spinach leaves
1 bunch scallions, finely chopped
Juice of 1 Lemon
Salt and Pepper
Instructions
In a large stockpot heat olive oil on medium
Add onion, garlic, celery, and thyme sprig. Cook until onions are translucent, about 5 minutes.
Grate lemon rind into pot and stir to combine flavor.
Add stock, sweet potato, sunchokes and lentils to pot. Cover, raise heat and bring to a boil.
Reduce to a simmer and cook until lentils are tender, about 25 minutes more.
Remove pot from heat, remove thyme sprig (all the leaves should have fallen off during cooking)
Stir in spinach, scallions, and lemon juice into hot soup.
Add salt and pepper to taste, and then serve.