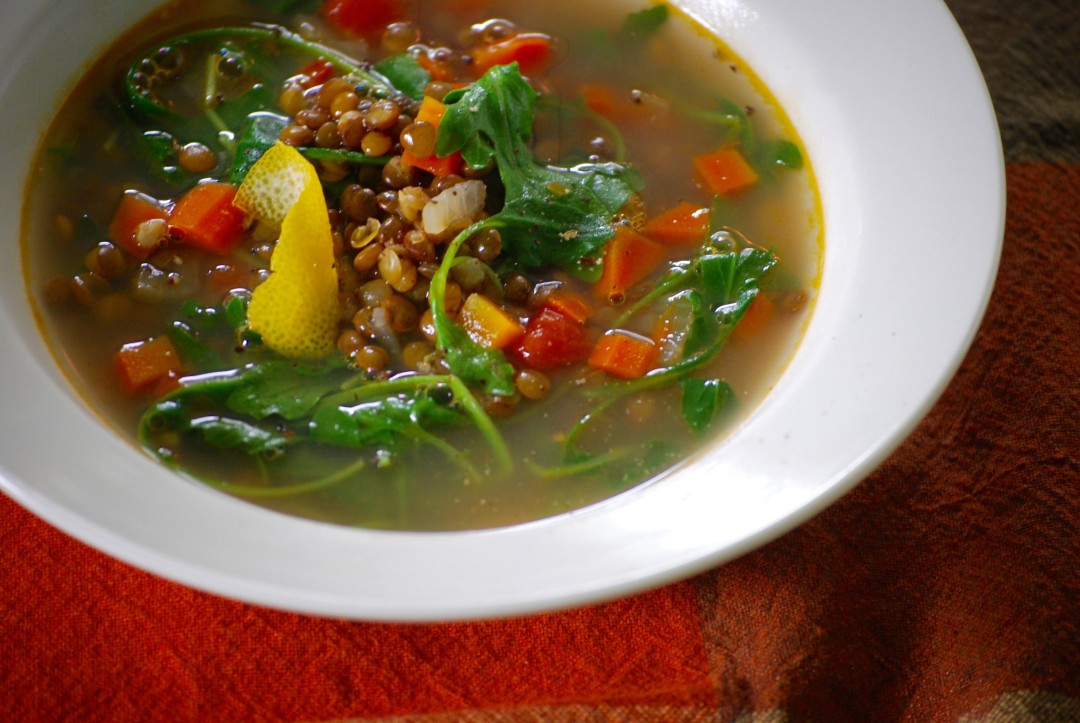 French lentils are my favorite kind! They hold their shape in a soup better then their traditional counterparts. They have an almost smoky flavor. Then there is arugula, too often forgotten as a great leafy green add-in for soups and pastas. What goes great with both lentils and arugula? Lemon of course! Again, this soup freezes nicely so I make a big batch for lunches of the future. If you can't find French lentils, you could use regular lentils from the dried bean isle (or see note). Remember that lentils are loaded with fiber and folate, so you should include them in your recipe repertoire.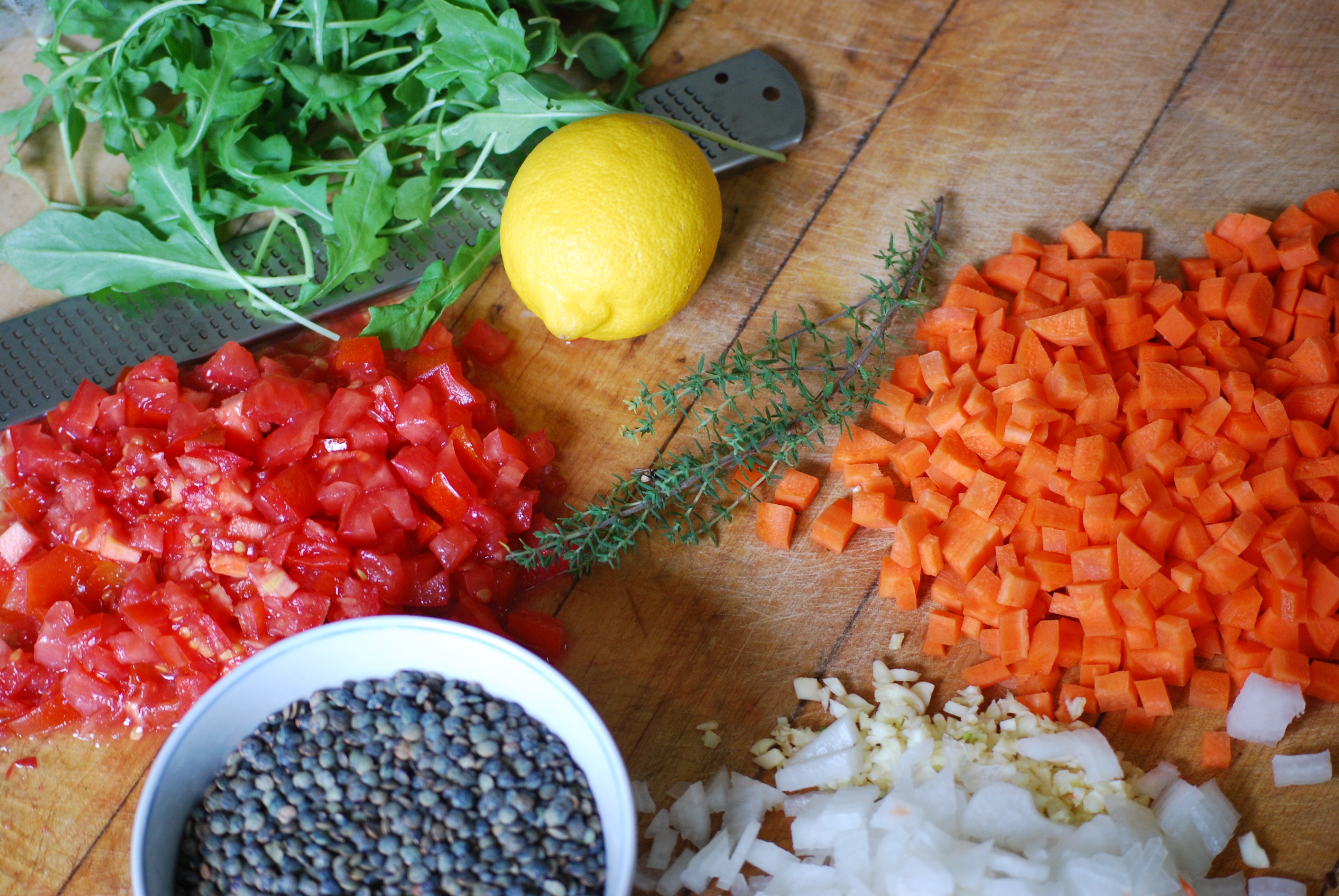 Lemony French Lentil and Arugula Soup
Makes 4 quarts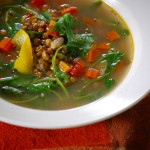 Ingredients
2 Tbs Extra virgin olive oil
1 cup Yellow onion, finely chopped
2 cloves garlic, minced
3 Carrots, finely diced
1 sprig fresh Thyme
Grated rind of 1 Lemon
3 quarts chicken or vegetable stock (low-sodium)
2 medium Tomatoes, diced (or a 14.5 oz can)
1-½ cup French green lentils, dry
4 cups baby Arugula, roughly chopped
Juice of 1 Lemon
Salt and Pepper
Instructions
In a large stockpot heat olive oil on medium
Add onion, garlic, carrots, and thyme sprig. Cook until onions are translucent, about 5 minutes.
Grate lemon into pot and stir to combine flavor.
Add tomatoes, stock, and lentils to pot. Cover, raise heat and bring to a boil.
Reduce to a simmer and cook until lentils are tender, about 25 minutes more.
Remove pot from heat, remove thyme sprig (all the leaves should have fallen off during cooking)
Stir in arugula and lemon juice into soup.
Add salt and pepper to taste, and then serve.
Notes
My local stores don't carry french lentils, so if I trek anywhere near a Whole Foods I stock up from the bulk bins.  Bobs Red Mill also carries them, so you can order on line. Plus, there's always Amazon.  Give these lentils a try, they really are great!