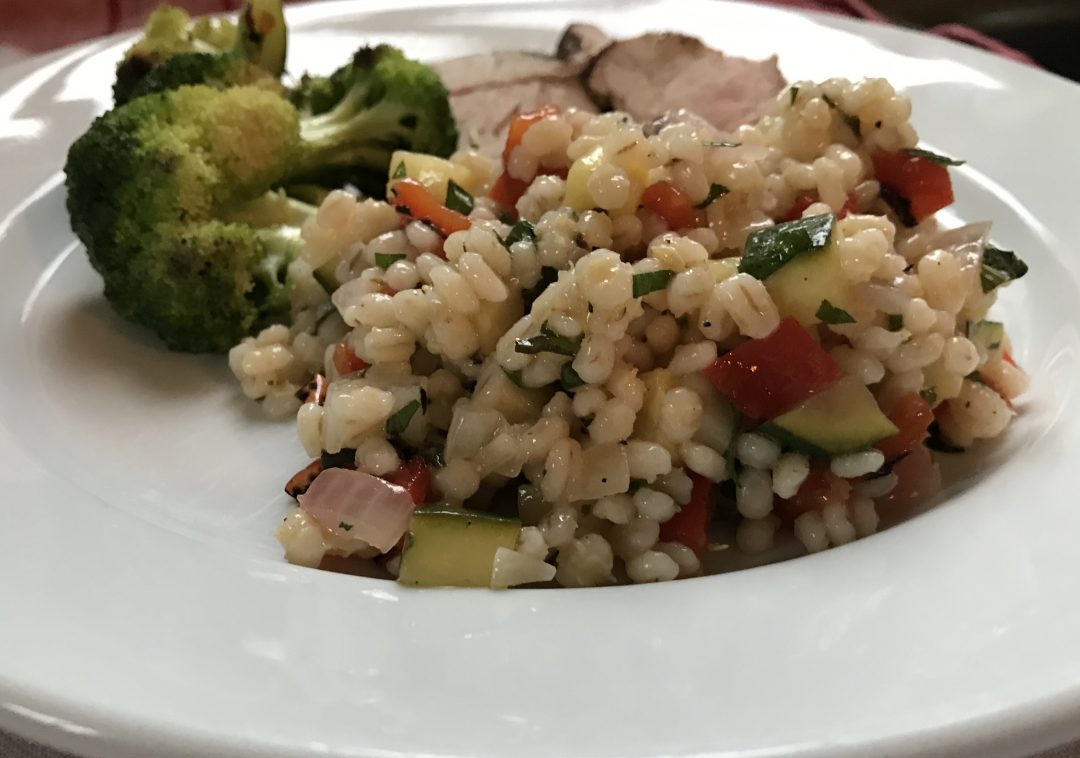 Barley is not just for soup! Make sure to include this high fiber power grain in your summer menus. Here's just one version of a cool summer grain salad – feel free to adjust the recipe to include your favorite farmers market veggies.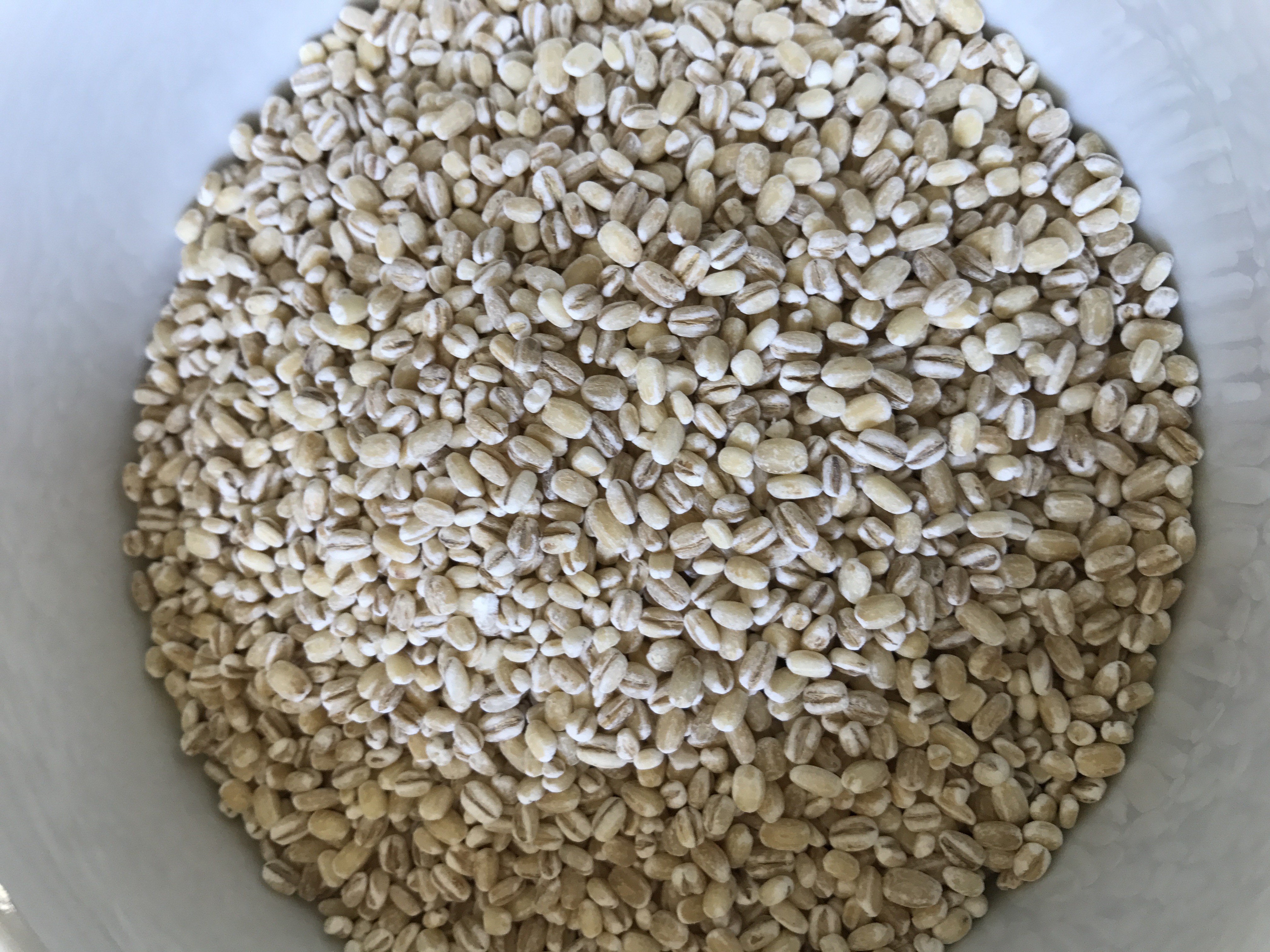 Lemon-Basil Barley Salad
Makes 8 servings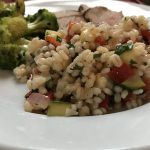 Ingredients
1 1/2 cups uncooked pearl barley
1 Red Bell Pepper, whole
¼ cup Extra-virgin Olive Oil
1 medium Zucchini, diced
1 small yellow onion, diced
1/2 cup, packed, fresh Basil, julienned
1 Lemon, grated rind and juiced
Salt and fresh ground Pepper, to taste
Instructions
Bring 6 cups water and barley to a boil in a saucepan. Cover, reduce heat, and simmer for 25 minutes or until tender. Drain and cool to room temperature.
Meanwhile, roast the red pepper directly on a gas-stove top, or in broiler. Allow to cool, remove seeds and dice.
Sautee onions and zucchini in olive oil over medium heat until just slightly softened, about 3 minutes.
In a large bowl combine all ingredients and toss. Serve room temperature or chilled.
NUTRITION per ¾ cup serving
Calories: 209 kcal, Total Fat: 7.6g, Sat. Fat: 1g, Carbs: 32.4g, Fiber: 6.7g, Protein: 4.3g
Exchanges: 2 starch, 1-1/2 fat