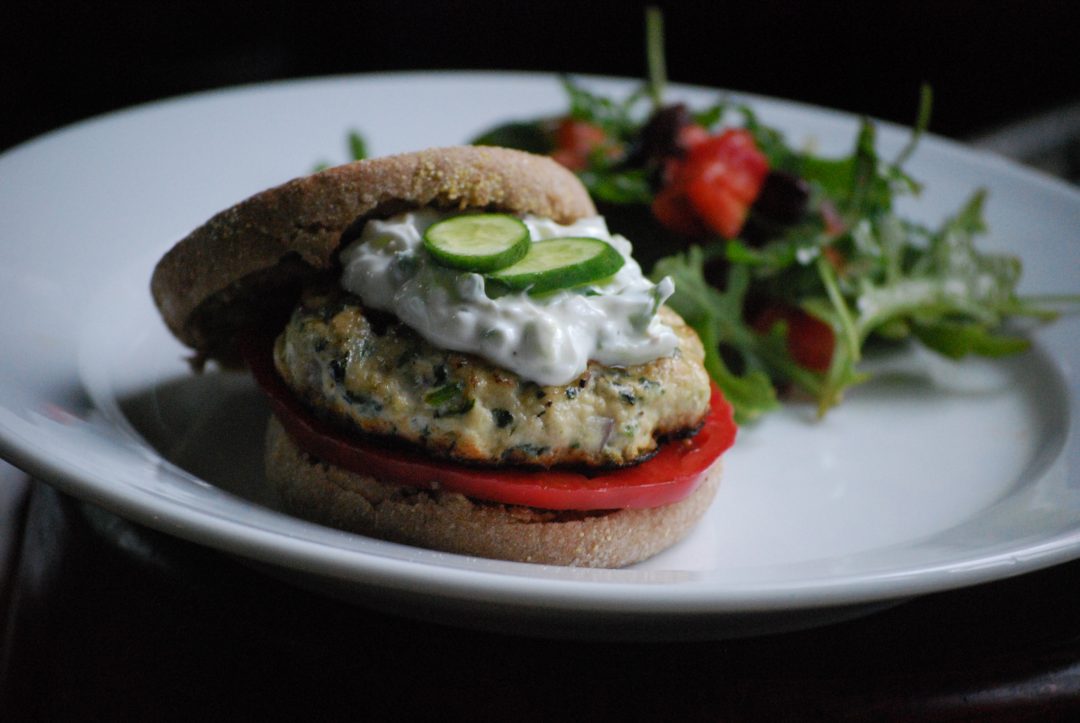 Many of the stores and butchers have some appealing looking gourmet turkey and chicken burgers. Unfortunately, these are not always the healthiest choice: they often include the higher-fat dark meat and chopped up skin. Turkey burgers can also be dry if you use the ground turkey breast (the heart-healthy choice). Adding some veggies to the mix is a great way to incorporate moisture and flavor. Give these burgers a try; they also freeze great for a make-ahead meal.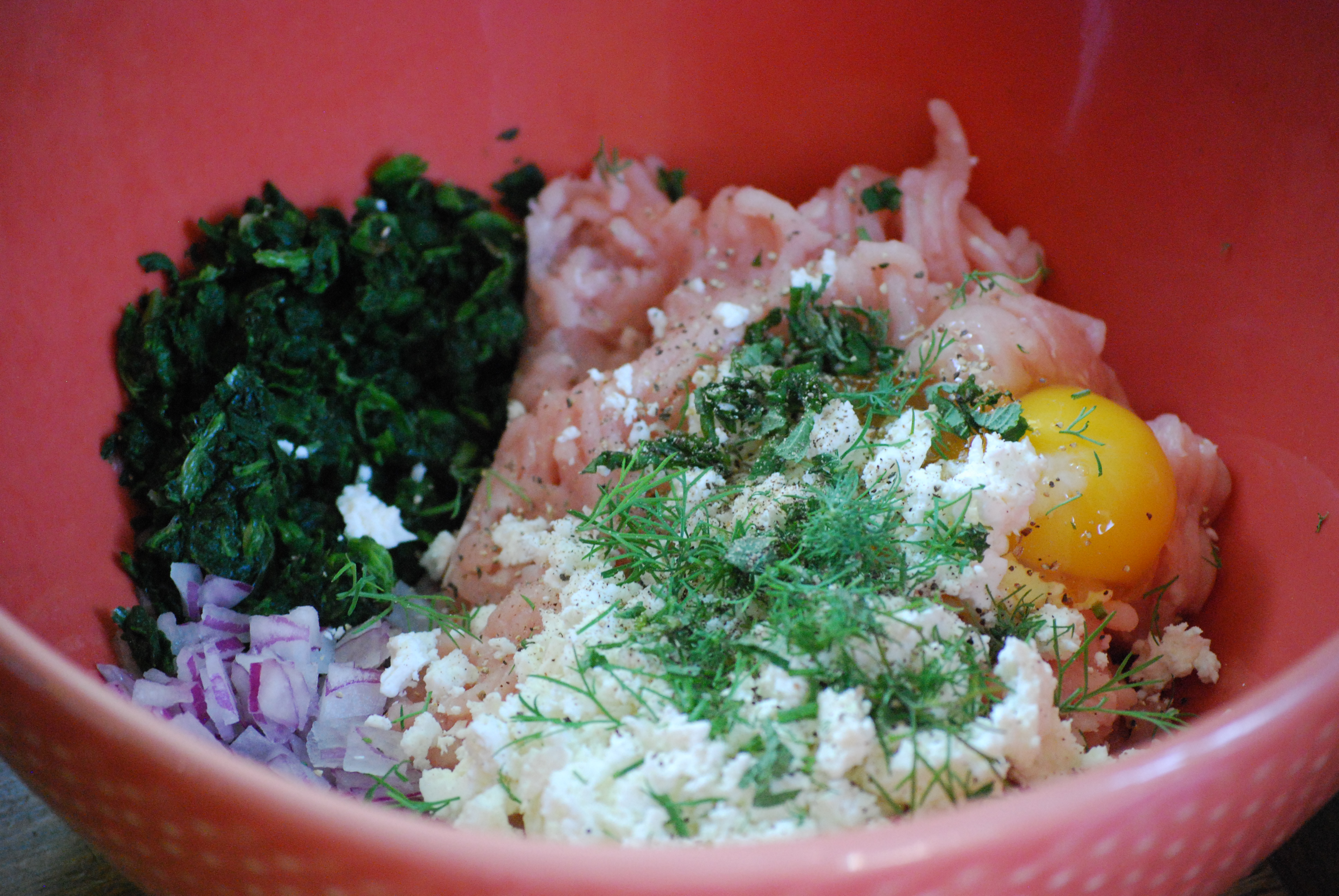 Greek Turkey Burgers
Makes 8 Burgers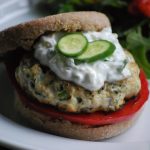 Ingredients
Burgers
20.8 oz package of 99% fat free ground Turkey breast
1 large egg
½ block (4 oz) of fat-free or low-fat Feta cheese, crumbled
¾ cup chopped, cooked Spinach (can be defrosted from frozen)
¼ cup Red onion, finely chopped
1 Tbs fresh Dill, minced (or 1 tsp dry)
1 Tbs fresh Mint, minced (or 1 tsp dry)
Fresh ground pepper to taste
Tzatziki Yogurt Sauce
6 oz Non-fat Greek yogurt
½ cup Cucumber, grated
1 clove Garlic, finely mincedEnter in your ingredients here.
Instructions
Burgers
Squeeze spinach well in paper towel to remove most of the moisture
Combine all ingredients and form in to 8 individual burgers
Grill or pan fry in a non-stick pan until the internal temperature of the burgers is a minimum of 160° F
Serve on whole grain rolls or English muffins. You can also skip the bread if you'd like.
Top with 2 tbs tzatziki sauce, tomato, and some extra sliced cucumbers.
Tzatziki Yogurt Sauce
Combine all ingredients
Chill until ready to use
Nutrition
For 1 burger with 2 Tbs sauce (roll not included): Calories 115, Total Fat 1.3g, Sat. Fat 0.5g, Sodium 295.8mg, Carbs 2.3g, Fiber 0.1g, Sugars 1.3g, Protein 23.1g