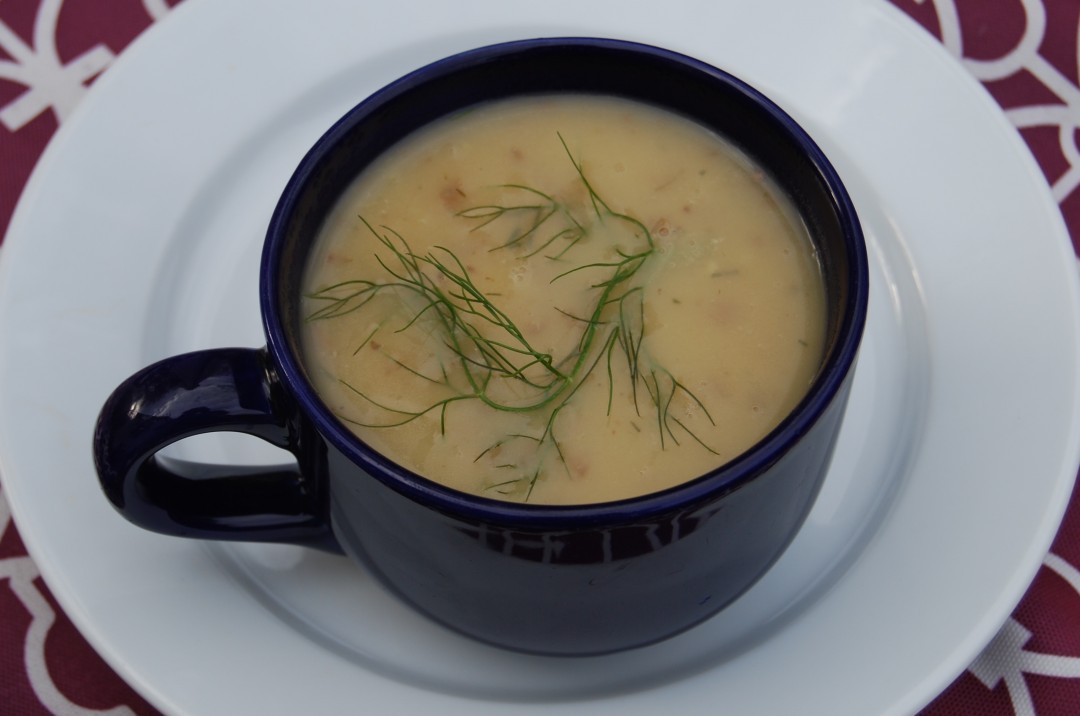 Have an abundance of fennel from your CSA, or are you just looking for something new to do with this fragrant vegetable? Try making this soup, its freezer friendly and delicious. It would even make a hearty weeknight dinner if paired with a toasted cheese sandwich.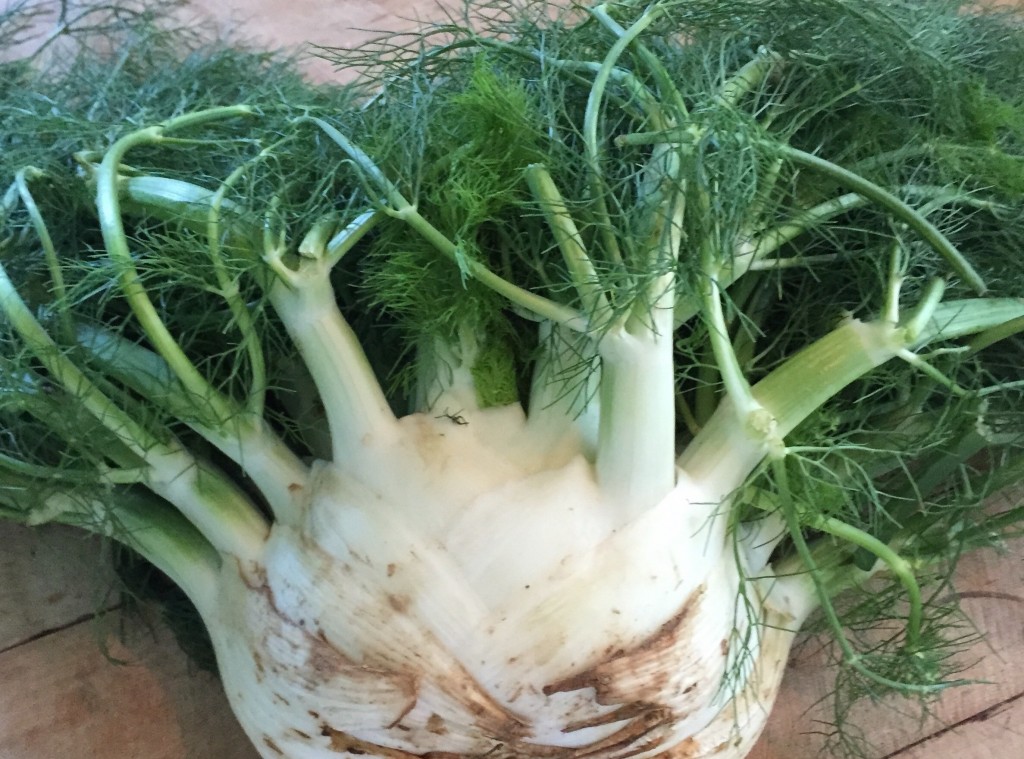 Fennel and Roasted Fingerling Soup
Makes 8-10 Servings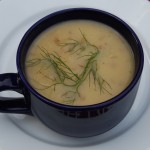 Ingredients
4 Tbs Extra virgin olive oil, divided
2 pounds fingerling potatoes, quartered
1 medium Spanish onion, chopped
2 cloves Garlic, chopped
1 large fennel bulb, chopped (reserve the fronds* see note)
2 quarts low-sodium Vegetable stock
2 12oz cans Fat-free Evaporated milk
1/2 cup fennel fronds, finely chopped
Salt and fresh ground Pepper to taste
Instructions
Heat oven to 350 deg F.
On a baking sheet toss potatoes with 2 Tbs of olive oil
Roast potatoes 30 minutes.
Meanwhile:
In a large stockpot heat olive oil on medium-low heat. Add onion, garlic, and fennel.
Cook off the vegetables without browning, about 5 minutes.
Add stock to pot.
Cover, raise heat and bring to a boil. Reduce to a simmer and cook until fennel is tender, about 20 minutes.
Add roasted potatoes and simmer an additional 15 minutes.
Puree soup with an emersion blender (or in batches in a counter-top blender and return to stock pot).
Stir in evaporated milk and fennel fronds. Heat through until hot on med-high heat.
Salt and pepper to taste then serve.