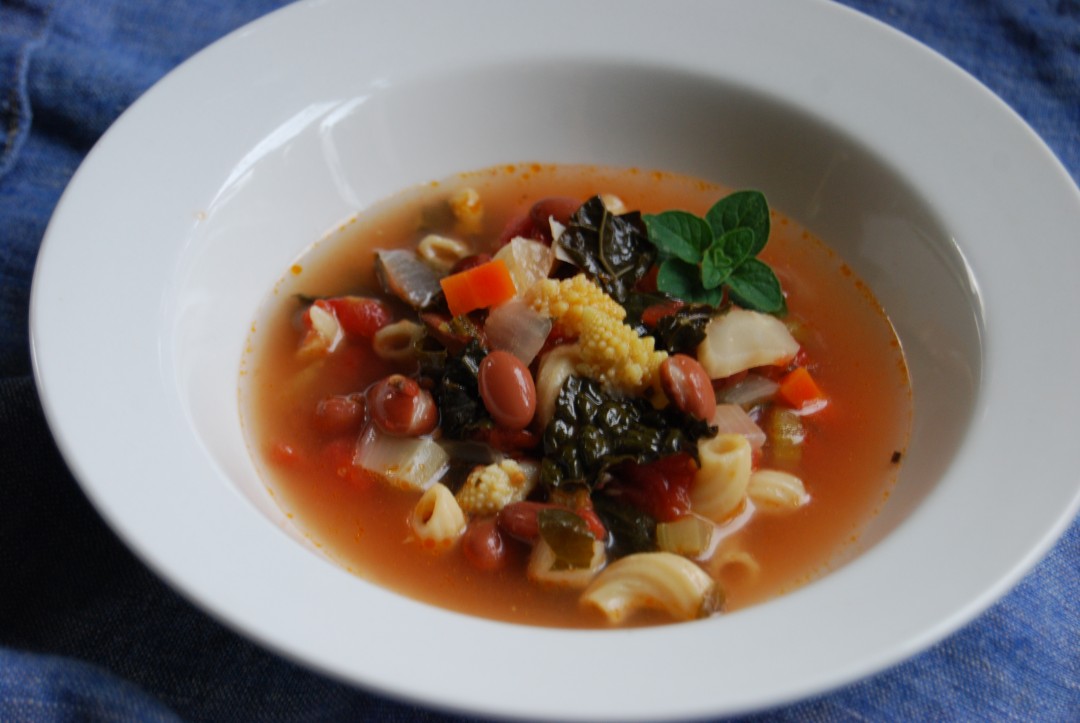 Minestrone soup is an all-time favorite. One of the greatest things about this soup is you can really add any vegetables that you may have in your refrigerator. Go ahead: take some creative license! Here we used vegetables that were available at the farm during a recent soup class. If you haven't tried romanesco, you should – if you can't find it, then its totally fine to use cauliflower too. We also used salsify a wonderful and unusual root vegetable that is also known as poor man's oysters, but again you can use what you have, a parsnip for example. This is another freezer friendly soup.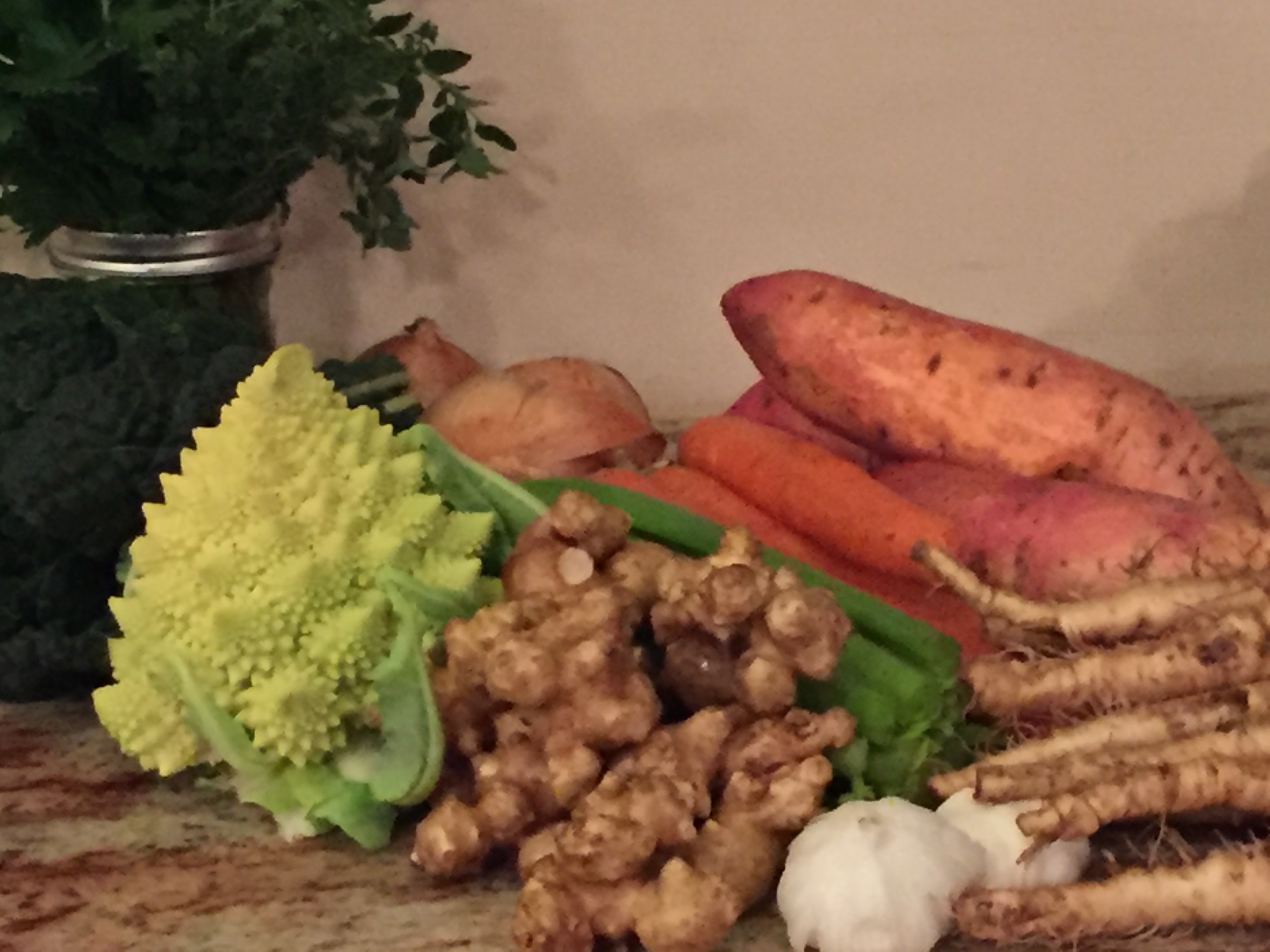 Fall Minestrone
Makes 8-10 servings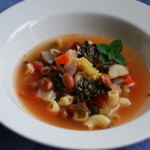 Ingredients
2 Tbs Extra virgin olive oil
½ tsp Red pepper flakes
1 Yellow onion, finely chopped
2 cloves garlic, minced
2 Carrots, finely diced
2 Celery stalks, finely diced
3 Salsify roots, or 1 parsnip, finely diced
1 sprig fresh rosemary, minced
1 sprig fresh oregano, minced
2 28oz cans diced Tomatoes (no salt added)
2 quarts chicken or vegetable stock
1 15.5oz can low-sodium pink beans, rinsed
1 bunch Kale, roughly chopped
1 small head Romanesco or cauliflower, chopped
1 cup dry Macaroni, preferably whole wheat or high-fiber
Salt and Pepper
Instructions
In a large stockpot heat olive oil on medium
Add red pepper flakes, onion, garlic, carrots, and herbs, Cook until onions are translucent, about 5 minutes.
Add remaining ingredients to pot. Cover, raise heat and bring to a boil.
Reduce to a simmer and cook until vegetables and macaroni are tender, about 15 minutes more.
Add salt and pepper to taste, and then serve.