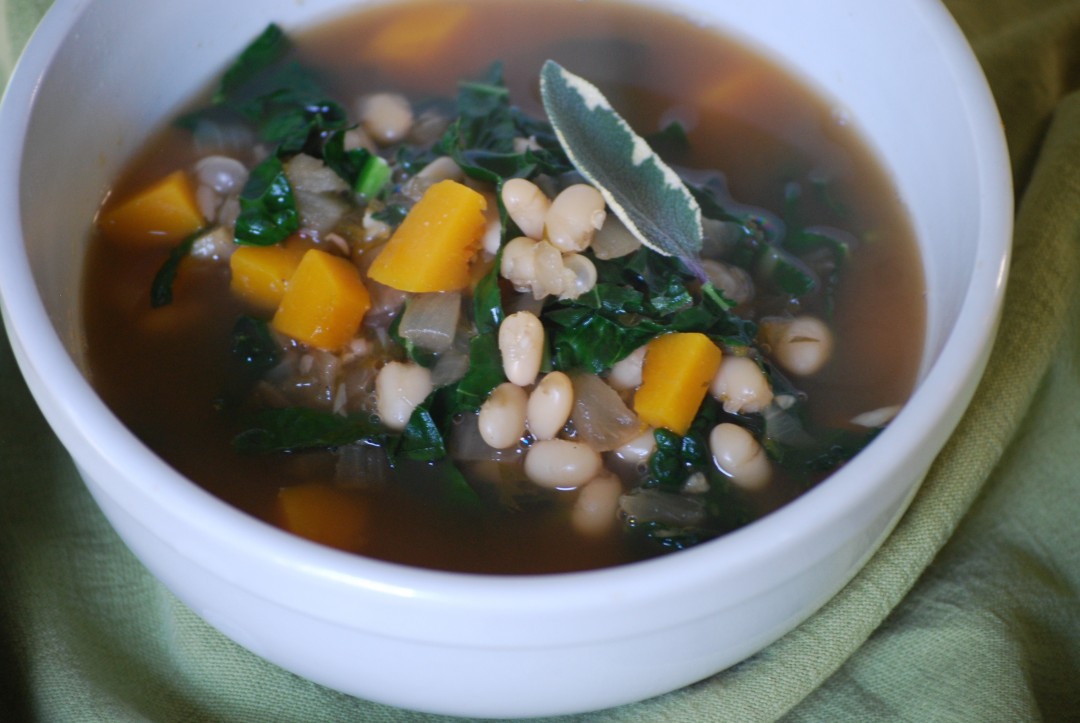 Who says butternut squash soup needs to be pureed? Why not try a version with chunks of this vibrant winter squash combined in a herbaceous broth with white beans and kale – also a step away from a traditional kale and bean soup. The broth includes a depth of flavor created by first caramelizing the onions and simmering ling enough to allow the flavors to develop. Another freeze-it soup from my kitchen. Vegan and gluten free.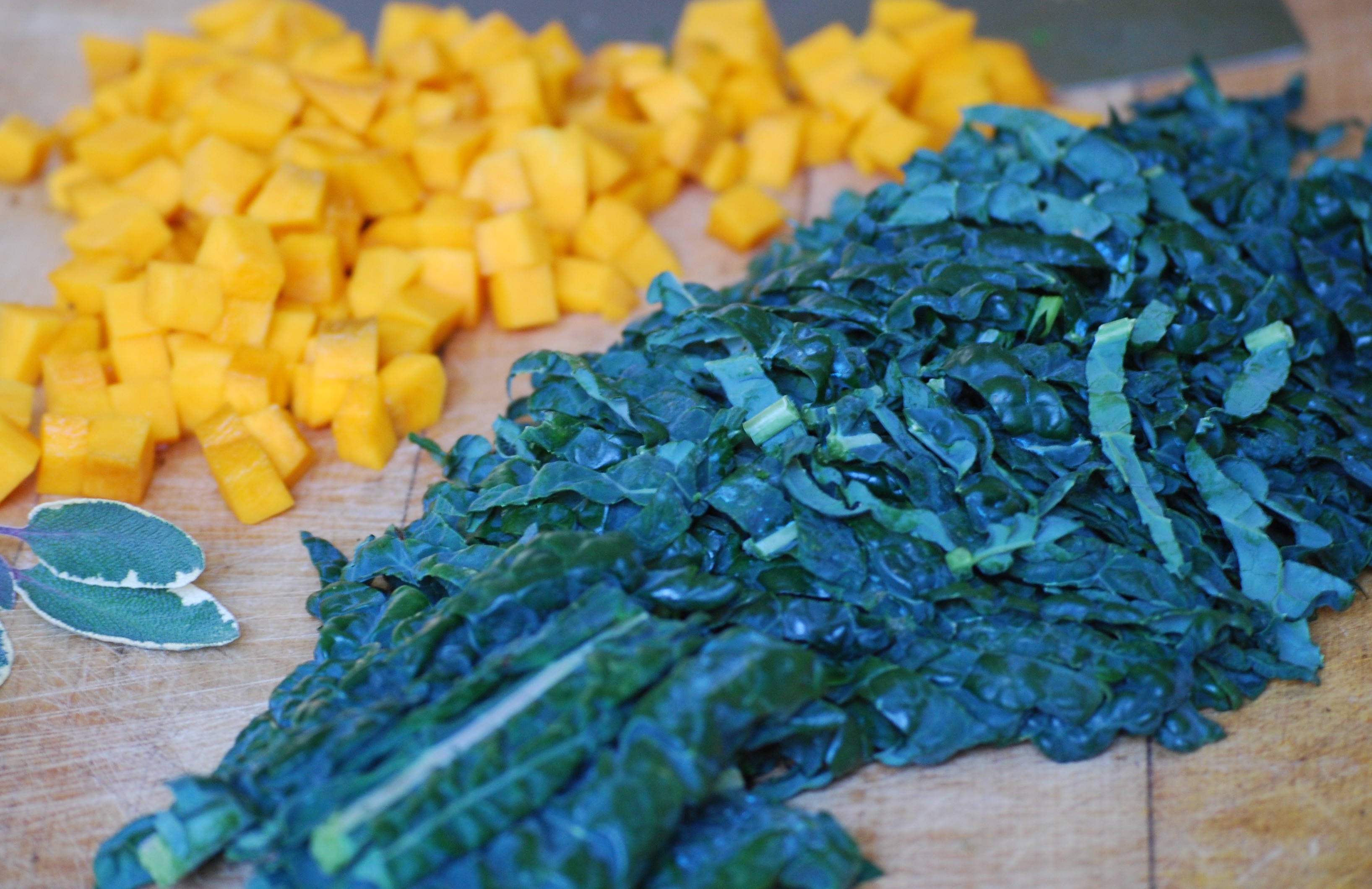 Butternut, White Bean & Kale Soup
Makes 10-12 servings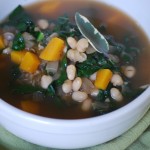 Ingredients
2 Tbs Extra virgin olive oil
1 medium Spanish onion, finely chopped
2 cloves Garlic, finely minced
2 quarts low-sodium Vegetable stock
2 cups water
4-5 fresh Sage leaves, minced
2 Tbs fresh Parsley, minced
1 small Butternut squash (about 2 cups), seeded and diced
2 cups or 15.5 oz can low-sodium white beans, rinsed.
6 stalks Tuscan Kale, halved then sliced into thin ribbons
Salt and fresh ground Pepper to taste
Instructions
In a large stockpot heat olive oil on medium-low heat and add onions.
Sauté onions until they are caramelized (light brown in color), about 10 minutes.
Add garlic, sage and parsley, combine then add stock and water.
Bring to a boil without covering. Reduce to a simmer and cook about 20 minutes.
Add diced squash and beans, cook 10 minutes or until squash is tender.
Add kale, cook 5 more minutes.
Serve immediately or cool for freezing.