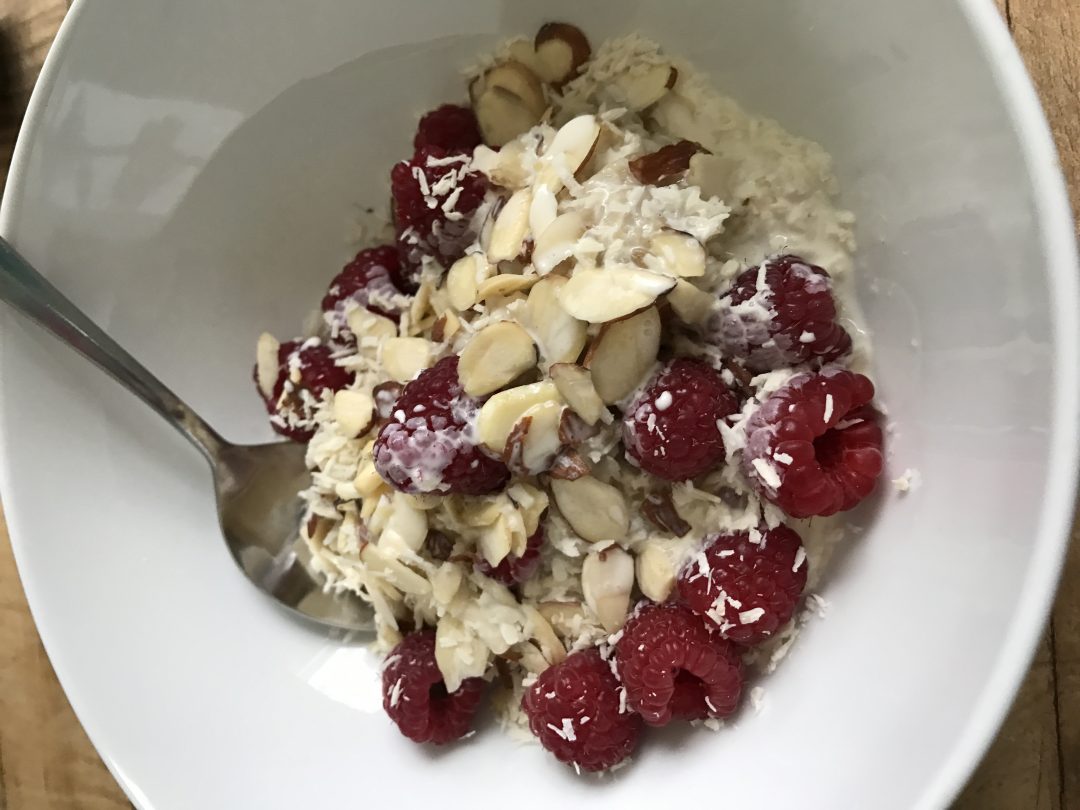 What does it take to incorporate a new healthy habit?  
Generally speaking, change goes through many stages from pre-contemplation to continued commitment.  Everyone has different motivations for change.  I find that making a small change rather than making a drastic one seems to work better for me.  There is some evidence to back this theory up.  The National Institute of Health's "Changing Your Habits for Better Health" handout has some terrific ways to start those healthy habits. (NIDDK Changing Your Habits)  
They use a step system to create the motivation for change:  
Imagine a healthier you.  

Create a plan.

Put your plan in motion.

Add variety and stay motivated.  
If you wanted to start eating healthier foods and used this system you might imagine yourself joining a local CSA (community supported agriculture) so you have access to fresh fruits and vegetables all the time.  Next, you would schedule to have the CSA delivered to your house once a week.  Once your box arrives you would put your plan in motion by using those fruits and vegetables in your daily cooking.  Finding new recipes and ways to utilize the CSA would keep it interesting so you could stay motivated.
Psychologists discuss using small steps to lead to big successes when making lifestyle changes. For example, if someone wants to lose weight they may start by making healthier food choices.  These small changes can be as simple as adding a fruit or vegetable to your breakfast.  Once that change has been implemented you can set your goal higher to incorporate five fruits or vegetables in your daily routine.  This habit might help you swap unhealthy foods for healthy ones.  When we make these small changes the mere repetition of action forms a new habit.  If that habit gets positive results, we are more likely to continue with it and even add new habits.  
Think of the song in that children's classic Christmas movie, Santa Claus is Coming to Town, "Put One Foot in Front of the Other" and soon you'll be walking out the door.  Transformation doesn't have to be a painful process.  With a little planning and some small easy to accomplish changes you can achieve even the most seemingly impossible goals.
Contributed by Jennifer Smith, Dietetics Student
References
Benjamin Gardner, P. L. (2012). Making health habitual: the psychology of 'habit-formation' and general practice. Royal College of General Practitioners, 62 (605): 664-666.