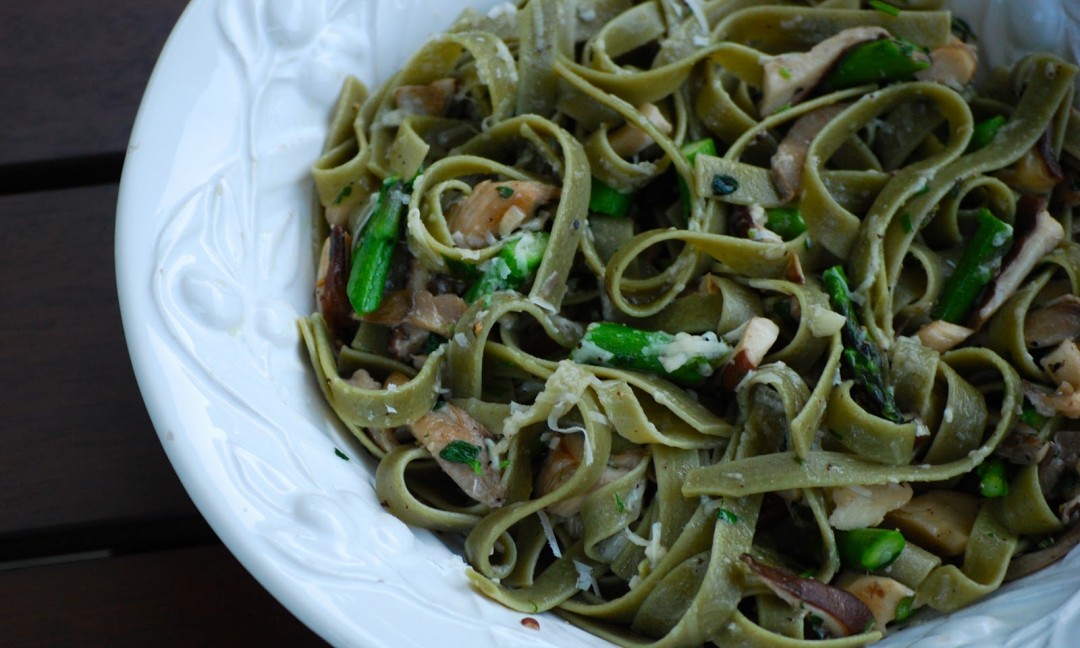 Here's a quick pasta dish that I put together with my finds from the Saturday farmers market.
Blue Oyster and Shiitake Mushrooms with Asparagus over Spinach Pasta
Serves 4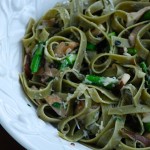 Ingredients
1 lb Spinach fettuccini, or the pasta of your choice
2 tablespoons Extra virgin olive oil
2 cloves Garlic, minced
2 cups Mushrooms, about ½ lb (I used Blue oyster and Shiitake),sliced
1 lb Asparagus, chopped in 2" pieces
1 teaspoon Fresh thyme
1 tablespoon Fresh parsley, finely chopped
Salt and Ground pepper to taste
Grated parmigiano-reggiano cheese for garnish
Instructions
Prepare pasta according to package directions, reserve ½ cup of cooking water
In a large skillet heat oil over medium heat, add garlic and cook until fragrant, about one minute.
Add mushroom and asparagus and cook until asparagus is just tender and mushrooms are softened, about 4 minutes.
Add thyme, parsley, pasta, and pasta water to the skillet. Toss and simmer to incorporate, about 3 minutes.
Divide the pasta between serving bowls, garnish with Parmigiano-Reggiano and serve immediately.
Notes
Be sure to choose a good quality pasta to complement these premiere veggies