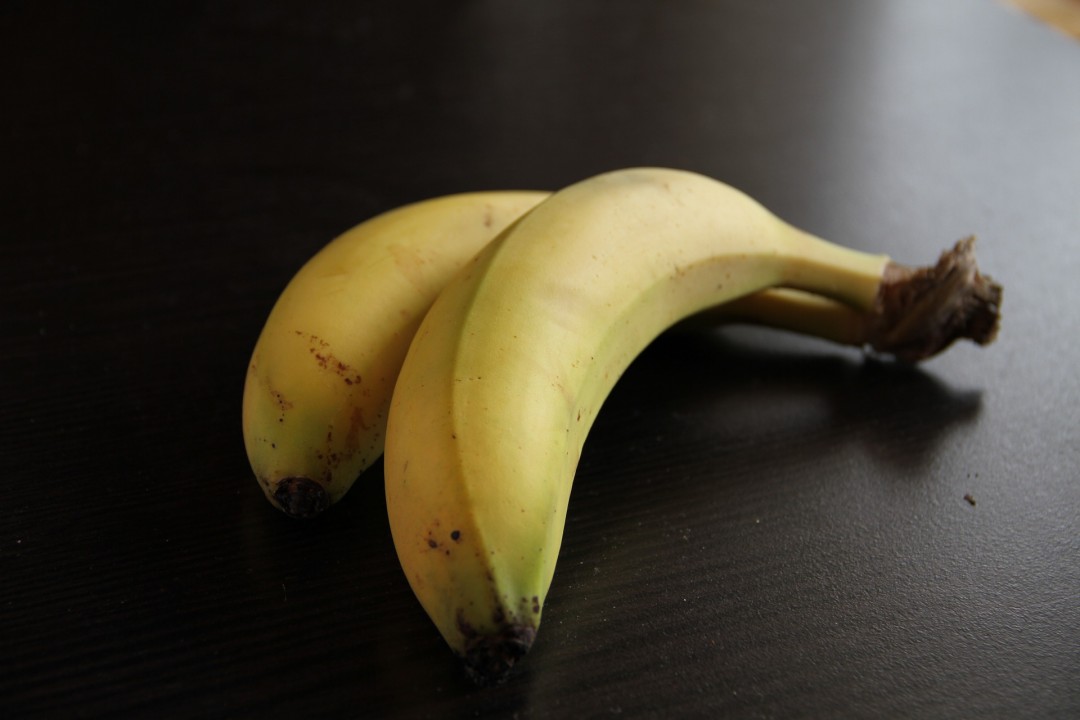 By Jenifer Axman, Dietectics Student
The fat a medium banana actually carries is only 0.39 grams and according to most nutritional facts, they carry no fat. This fruit is readily available all year round and provides great sources of vitamins, minerals and fiber. These nutrients include vitamin B6, manganese, vitamin C, potassium, and fiber.  Although bananas contain a higher sugar and calorie content than most other fruits, they are still a fruit option you should choose to provide your body with essential nutrients.
How much fruit should you be eating each day?
Men 19 years old and older need 2 cups of fruit per day.

Women 19 to 30 years old need 2 cups of fruit per day

Women 30 years old and older need 1 ½ cups of fruit per day.

Children from 2 to 18 years old range from consuming 1 to 2 cups of fruit per day.
To consume bananas as part of your fruit requirements, you can eat 1 cup sliced or 1 large banana that is 8 to 9 inches long to measure 1 cup of fruit. One small banana that is less than 6 inches long would be equal to ½ cup serving.
Learning to balance these fruit needs amongst different meals is otherwise known as portion control. In order to balance nutrition, a person must learn what needs to be on their plate at each meal. A plate should consist of a source of protein, grain, fruits and vegetables. The foods should be placed as if there are 4 sections to the plate, in order to get the proper portions of each food group.
Whole foods like bananas are made of only one ingredient and are foods that are nutrient dense. Most or all food choices should be these foods to provide the body with nutrients. Chicken, lean beef, brown rice, broccoli and apples are all food choices that are nutrient dense. While foods that are processed or are made of more than one ingredient are energy dense and are high in calories with no nutritional content, should be chosen less frequently.  Chicken nuggets, potato chips, and fruit juices are all energy dense food choices.
Bananas have great benefits, but using them as the only source of fruit you consume isn't recommended. You should eat a variety of fruits to gain the benefits from all of them. No one fruit can provide you with the nutrients you need for healthy living.